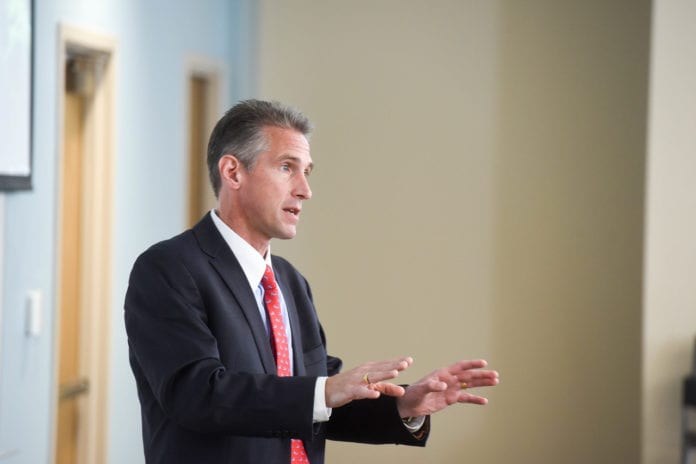 The Edward C. Kennedy Center for Business Ethics hosted former BP executive, Jeff Morgheim, for a convocation and lunch on September 26 to share his firsthand experience of how one's choices and decisions determine one's long-term ethical reputation.
Following the Gulf oil spill and drilling platform explosion in 2010, Morgheim, director for climate change at the time, was primarily responsible for coordinating BP's response to the congressional investigation and other federal agencies which pursued criminal charges against BP.
It was Morgheim's job to establish a pipeline of information to D.C. and respond to congressional requests for information, which he estimated to be about 1,500 questions. It would be perjury of congress if he got any of the questions wrong.
"I commend you all here at Belmont for having such a focus on ethics," Morgheim said. "In all of the things I studied about the deep water horizon event, the thing that caused the spill was not the well, it was the company culture."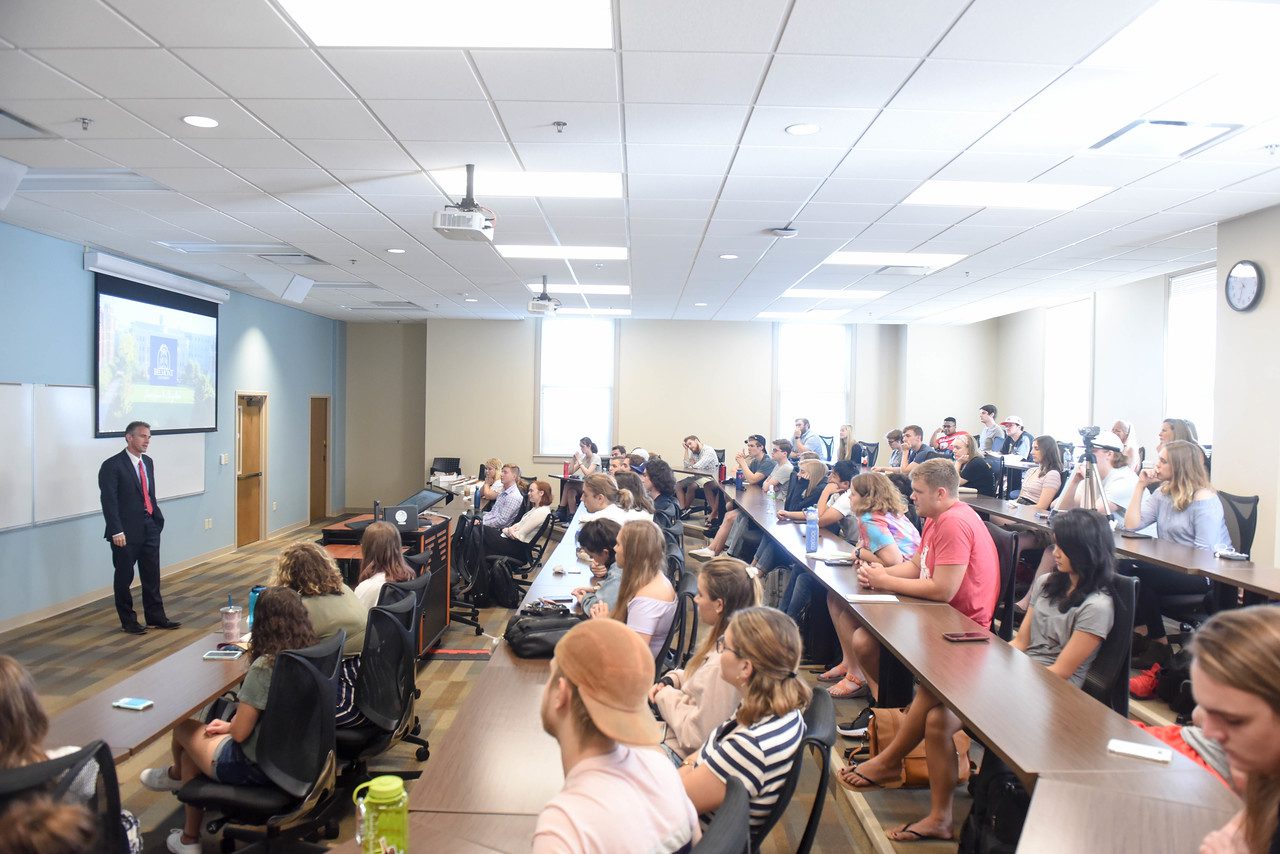 Morgheim went on to provide his insider's perspective on the impact of the flawed company culture during that time and offered advice for other organizations to avoid similar mistakes.
He told students that facing ethical dilemmas in their careers would be inevitable. He advised them to always take the short-term pain of owning up to mistakes because it would strengthen the organization in the long run.
"People won't pay attention to what you say, but they will pay attention to what you do. And they will pay way more attention to what you permit. What you permit, you promote," he said. "You are your longest stakeholder. You'll live with the consequences of your decisions way longer than anyone else. Have respect for yourself at the end of the day."
BP made a big organizational change in the company in 2009, changing the communication and reporting strategy of the drilling team. The company wanted standardization in how it drilled wells, but never redefined the roles of employees. About six months later, the spill occurred in April 2010.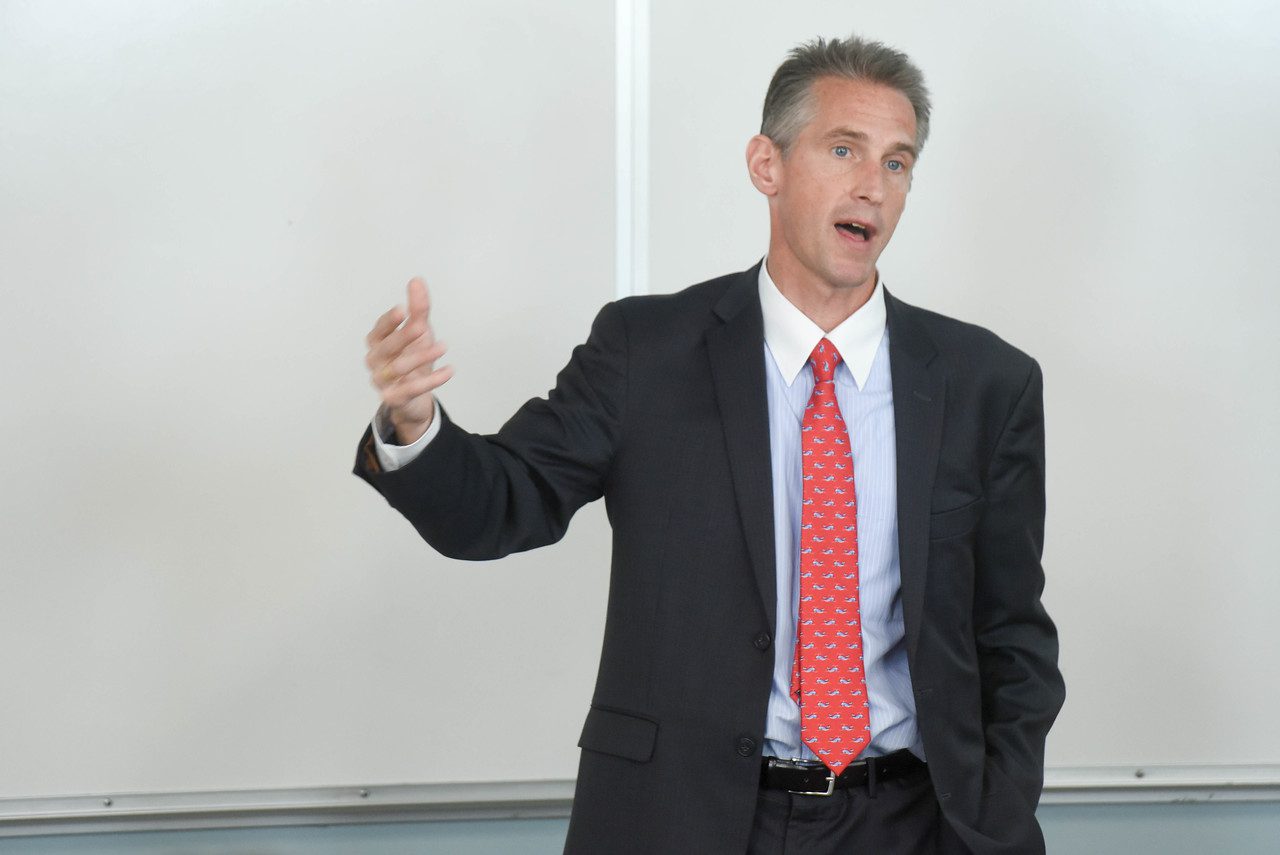 Morgheim said BP was not putting money before people's lives. Rather, it was its culture of politeness that steered them wrong. "We hadn't created an environment that encouraged people to speak up. It was a culture of never telling the person above you there was a problem, even when you really didn't have it under control. No one at any point was willing to stop the job and say they had lost control," he explained. "That culture ended up killing 19 people. We can always focus on money, but at the end of the day, it's about the lives that were changed."
In response, Morgheim told business professionals and students that the most important takeaway for other organizations is to create a "speak up" culture. If you see something, say something, and if there's nothing actually there, there should not be a punishment. He also emphasized how important it is in leadership to say sorry right away when things go wrong and really mean it.
When an organization messes up or something goes wrong, it is the entire organization that is at fault, not just any one person. With the proper oversight and company culture, catastrophes can be caught and prevented. Morgheim emphasized that this is why focusing on ethics is so important and should be done at every level of an organization.