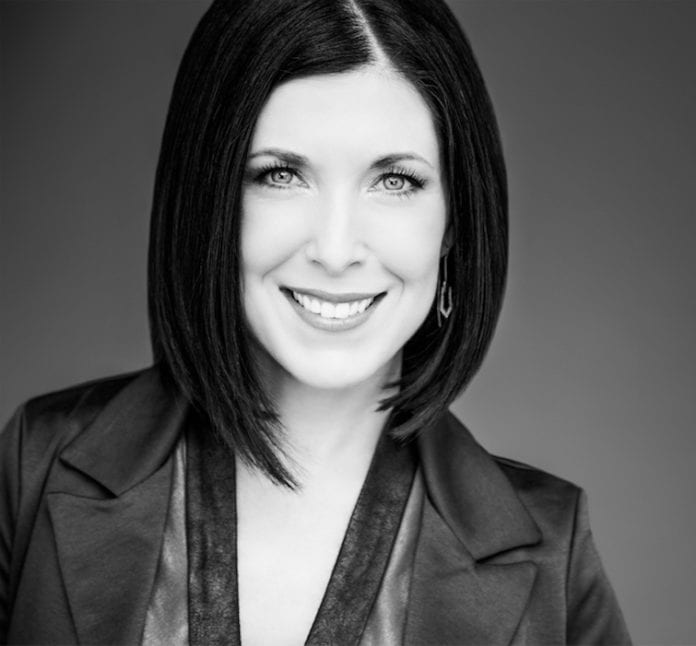 Belmont University's Massey Graduate School of Business Alumni Board recognized outstanding alumna and Executive Leadership Coach Christie Berger, who has demonstrated excellence in the areas of professional achievement, community involvement and commitment to the Massey School. Berger was honored at the Alumni Board's Distinguished Graduate Award event on October 23.
Berger is a certified executive coach that supports individuals and organizations striving to enhance their performance and reach their potential. In addition to her private coaching practice of more than 10 years, Berger has served as Head of Executive Coaching for Belmont University's Center for Executive Education and collaborated with a variety of global management consulting firms. Prior to becoming a coach and consultant, Berger worked in sales and marketing for Tyco International.
Grace Rydburg, a 2015 Massey graduate and chair of the Distinguished Graduate Awards, said, "We are very excited to celebrate Christie Berger at this year's Distinguished Graduate Awards for not only her professional accomplishments, but also her contributions to both the Massey School and our community. Christie is a standout in her field on top of being a successful entrepreneur, an advocate for women and a working parent. We could not ask for a better example of the Massey School's values."
Berger has worked with hundreds of leaders and executives from small to Fortune 50 organizations. Yet, the foundation of her work is universal in that all organizations and communities benefit when leaders and teams are able to perform at their best. Berger's action-oriented, brain-based coaching style encourages her clients to push their growing edges to accelerate performance and reach their leadership potential. Organizations she has served include Viacom, VF Imagewear, Sony Music, MARS Petcare, HCA, Pillsbury Law, Brookdale, Hill-Rom, KPMG, Bridgestone, Sarah Cannon, Tractor Supply, Lee Company and Waller Law.
Berger developed a coaching division in Belmont's Center for Education to enhance leadership development program offerings, designing and managing more than 300 executive coaching engagements for client organizations and for the Executive Leadership Experience Development Program. Berger also created an Executive Career Coaching Program for Vanderbilt University alumni. She has co-hosted and produced a weekly live talk-radio show airing in 28 states, booking and interviewing preeminent minds in human and organizational development, along with leaders in both non-profit and corporate entities.
Berger is also passionate about supporting women in leadership. She is the founder and leader of Fusion Leader Circuit, an executive development program for women leaders in Nashville, with a purpose to ignite performance and opportunity through connection. A Belmont MBA alumna, Berger is a certified Brain Based Coach from the NeuroLeadership Institute and an Evidence Based Coach from Fielding University. She is a Nashville native and lives in Franklin with her husband and two children.