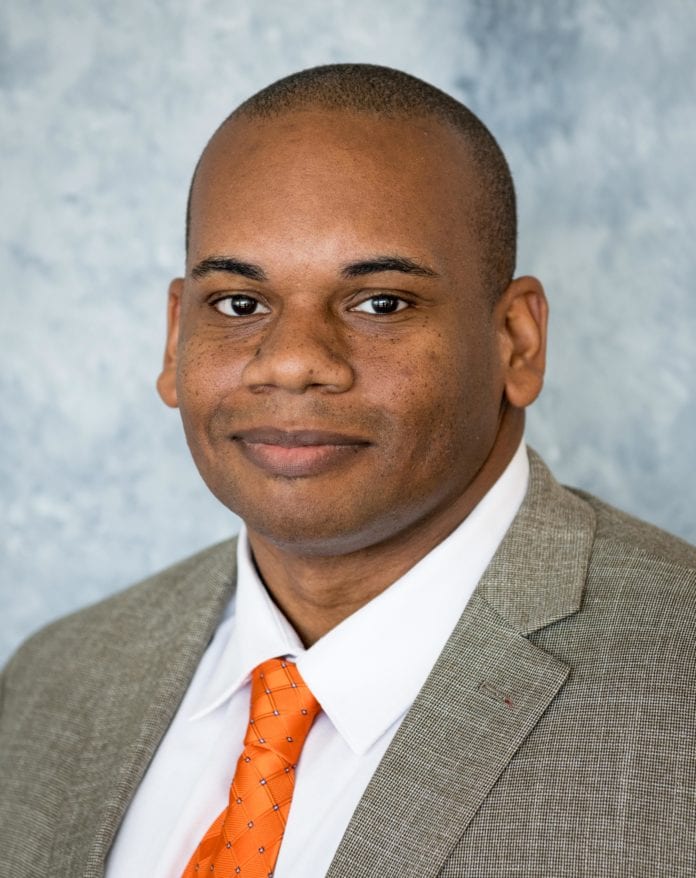 Dr. Wayne Lewis, inaugural dean and professor in Belmont's School of Education, will assume a new appointment as president of Houghton College on June 15. Houghton College is a nationally ranked Christian college of the liberal arts and sciences in New York.
An announcement on Houghton College's website says the Board of Trustees was looking for a leader "who would embrace and build upon the College's clear mission and history, strong institutional reputation and sound financial position to propel the institution to its next level of excellence." The announcement cites that Lewis' approach to his role at Belmont can "best be summarized as being a champion for students and focusing on improving educational access, opportunities and experiences for students, including those who have historically been underserved."
Under his leadership, Belmont's School of Education saw increased enrollment in undergraduate and graduate teacher education programs, launched new undergraduate and graduate degree programs, and increased engagement with partners through new and expanded advisory councils for current students, alumni and schools and school district partners.
Dr. Lewis came to Belmont from the Kentucky Department of Education where he served as the state's chief state school officer. His experience as a classroom teacher, teacher educator, postsecondary faculty member, program administrator at the undergraduate and graduate levels and an executive in state government has been the ideal background for his work at Belmont. Dr. Lewis has provided a clear vision, consistent leadership and a collegial atmosphere in the School of Education during his tenure. In his brief period at Belmont, he and his faculty and staff have established a new foundation for the School.
As the commissioner of education for the Commonwealth of Kentucky, Lewis oversaw an agency with more than 1,100 employees and a $5 billion annual budget while also working as a faculty member at the University of Kentucky. Through these experiences, Lewis led the expansion of early postsecondary opportunities for high school students, launched Go Teach KY to increase and diversify the public school teacher workforce, led doctoral programs delivered through hybrid and fully online formats, supervised more than 10 successful doctoral dissertations and more than 15 successful master's and education specialist degree projects, and served as the founding faculty director of the University of Kentucky's Black and Latino Male Student Success Initiative. Prior to that, Lewis taught in K-12 public schools of Louisiana and North Carolina.
A native of New Orleans, Lewis is a graduate of St. Augustine High School, completed undergraduate study at Loyola University New Orleans, earned a master's degree at The University of Akron's Buchtel College of Arts & Sciences, completed post-baccalaureate teacher certification at The University of New Orleans, and earned a Ph.D. at North Carolina State University's College of Education.
Dr. Lewis' last day at Belmont will be June 6. Belmont has initiated a national search for the College of Education's next dean. Find more information on the University's job posting.