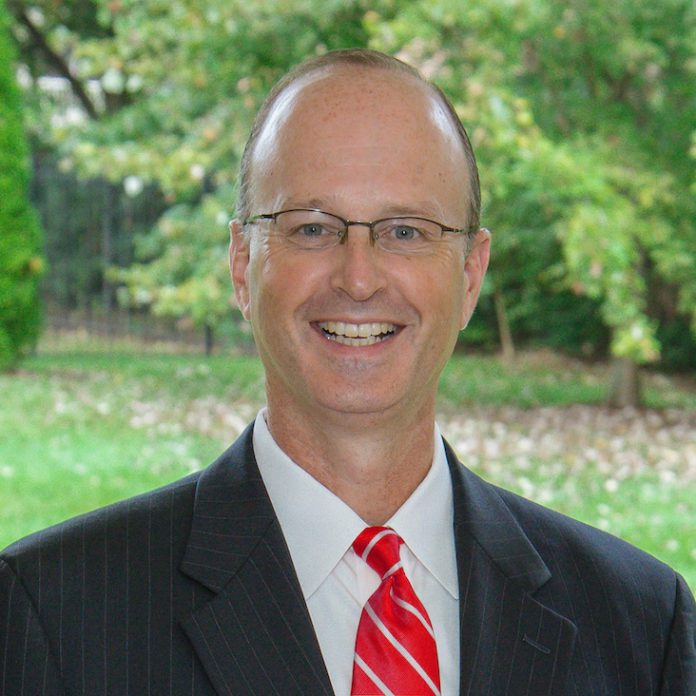 Dr. James (Jim) P. McIntyre, Jr., current director of the Center for Educational Leadership and assistant professor of practice at University of Tennessee – Knoxville, was announced today as the new dean of Belmont University's College of Education. McIntyre brings more than 20 years of educational leadership to the position, including eight years serving as superintendent of Knox County Schools, which earned an Exemplary School District status from the state during his tenure. He will begin his new role at Belmont on January 10, 2022.
Belmont Provost Dr. Thomas Burns said, "Jim McIntyre has demonstrated excellence and achieved successful outcomes in every role he's tackled, setting himself apart as a leader among educators. His expertise, collaborative approach, teaching philosophy and desire to put students first make him an excellent fit for Belmont University and for the future students he will attract to our programs. We are delighted to welcome him to our campus, and we look forward to the many ways he and fellow Belmont College of Education faculty, alumni and students will continue to shape the teaching vocation in Tennessee and beyond."
As assistant professor of practice at the University of Tennessee, McIntyre currently manages the Center for Educational Leadership, a highly regarded hub for school and district leadership development and support. In this role, he has forged strong relationships with school district leaders across the state; maintained critical partnerships with state policy, legislative and advocacy leaders; raised millions of dollars; and provided high-quality professional learning opportunities to hundreds of aspiring and current school and district leaders. He also brings extensive experience in K-12 public education leadership. From 2008 until 2016, he served as the superintendent of the Knox County Schools, which educates approximately 60,000 students in 90 schools and was named an Exemplary School District by the state in 2015. The school system was one of only 12 districts (out of 146) awarded this recognition, and the only large metropolitan school district to ever earn this distinction in Tennessee. Prior to coming to Tennessee, McIntyre served for more than a decade in Boston Public Schools (MA), ultimately rising to chief operating officer in that system.
McIntyre said, "I am deeply honored to be named the Dean of the College of Education, and delighted to be joining the extraordinary Belmont University community. I have been inspired by the University's mission to empower young people to engage and transform the world, and look forward to embracing that compelling ambition in the important work being done within the College of Education. As we continue to grow and develop the next generation of outstanding educators and instructional leaders, we will aspire to cultivate the knowledge, skills, and virtues they will need to create a brighter future for their schoolchildren, and indeed to transform the world."
In his new position as dean, McIntyre will be responsible for developing and delivering world-class programs designed to educate teachers who will serve as the next generation of compassionate, confident and committed leaders in the classroom and beyond. Duties will include overseeing the undergraduate and graduate admissions process; developing, implementing and assessing academic programs; recruiting faculty and maintaining accreditation. McIntyre received a B.A. in English from Boston College, a M.S. in Education Administration from Canisius College, a Master's of Urban Affairs from Boston University and a Ph.D. in Public Policy from the University of Massachusetts.