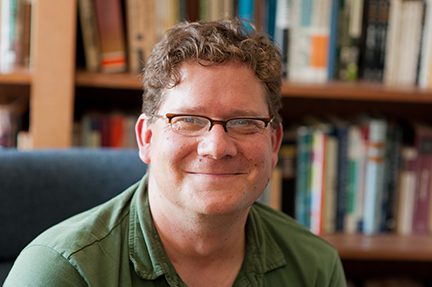 Assistant Professor of Religion and the Arts Dr. David Dark has recently appeared on a couple online platforms discussing impacts of the coronavirus on various issues.
In an article for America Magazine, Dark writes "We are Living in an Apocalypse" on COVID-19 flipping the script and causing us to open our eyes to our own apocalypses. He connects the current situation to the American economy, arguing, "The coronavirus pandemic has caused our world, as we know it, to end. But there might be a better world around the bend, a better arrangement than the one we have grown used to."
He writes, "An apocalypse gives us a chance to think through once again our social and economic arrangements. Are we ready to rethink our agreements? We live in clarifying times." Read the full article here.
Dark also recently sat down for a Deep Dive conversation on the Transform Network about former NSA operative Reality Winner and her case. Winner, who was imprisoned for sharing classified information with The Intercept, continues to serve out her prison sentence — the longest ever imposed in federal court for an unauthorized release of government information to the media.
Now, with the coronavirus pandemic ravaging prisons and detention centers, Dark, Winner's family and other supporters are calling for her and all other nonviolent offenders to be released from custody for their health and safety. Learn more and listen to the deep dive conversation here.