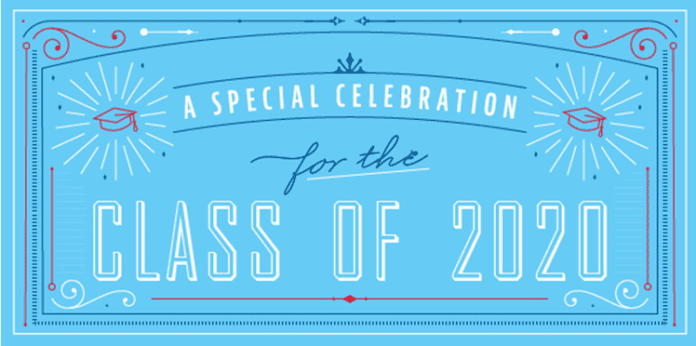 Belmont University honored its spring 2020 graduate and undergraduate students on Saturday, May 2 via a special online celebration at 11 a.m. Central at http://www.belmont.edu/graduation/. The event recognized the graduation of 1,412 students with 1,079 bachelor's, 100 master's and 233 doctoral degrees conferred.
Belmont University President Dr. Bob Fisher officially conferred the degrees of candidates from every college at Belmont. The final semester at Belmont for these graduates concluded in a way no one could have predicted. However, these unfortunate circumstances in no way diminish what the graduates have accomplished. The students earned the right to be recognized and honored.
Still, nothing replaces the feeling of walking across the stage and hearing one's name called out. Belmont is excited to provide that opportunity to graduates and their families at an August 7 commencement ceremony. Graduates are asked to complete the August RSVP form by July 1 to indicate whether or not they will be able to attend one of the August ceremonies. May graduates will participate in the August graduation ceremony with their respective college as assigned at either 9 a.m. or 1 p.m. as indicated by the RSVP form.
Belmont began mailing diplomas and honor cords directly to the graduates beginning on May 4. Caps, gowns and tassels will also be mailed in mid-May. The University encourages graduates to send in photos wearing their caps and gowns to socialmedia@belmont.edu or to use the hashtag #BelmontGrad20 on Instagram or Twitter in order for Belmont to celebrate their achievements on social media platforms.