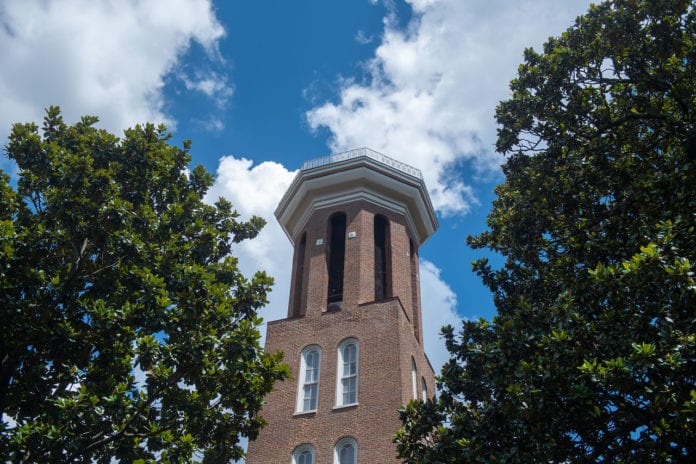 In an email to students, families, faculty and staff earlier today, Belmont President Dr. Bob Fisher announced a modification to the University's original Return to Campus Plans, including a delayed move in schedule for residential students and an online-only start to most classes through September 4.
"Based on our ongoing review of local, state and national data and in response to conversations with top medical officials, we have decided these adjustments will create an environment leading to a safer and more successful return," Fisher's email read. "While some of Nashville's COVID-19 metrics seem to be trending in the right direction, the raw numbers still classify our city in active outbreak status. The changes outlined give us an opportunity to be more confident that the downward trend continues."
For undergraduate students, classes will begin as scheduled on August 19 but all will be conducted fully online through Friday, September 4. On-campus classes in the HyFlex model (mix of in class and virtual student participation) will resume on Monday, September 7. For graduate and doctoral students, classes will also begin as scheduled on August 19 with some programs beginning in the online-only format and others beginning with the on-campus HyFlex model. Deans and program chairs will reach out to those students with program-specific details.
Move-in for residential students will be postponed until September with the move-in process spread out over two move-in periods. Group A will move in September 4 – 7, and Group B will move in September 11 – 14. Residential students returning after September 7 will participate remotely in the HyFlex format until they move in. Room and board charges will be adjusted based on individual move-in dates with the appropriate amount credited back to students' accounts after move-in.
Freshmen Welcome Week activities will take place as scheduled via virtual formats.
"Belmont fully intends on a return to on-campus learning for our students and I am very eager to achieve that goal," Fisher said. "We will all need to remain flexible as we navigate times and circumstances that we cannot predict or control. I know these changes create a whole series of complications in your plans. I am sincerely sorry for that, but we believe that this shift will give us the best opportunity to create 'the safest small town in America.'"
Belmont's Return to Campus page will be kept current with the University's updated plans.