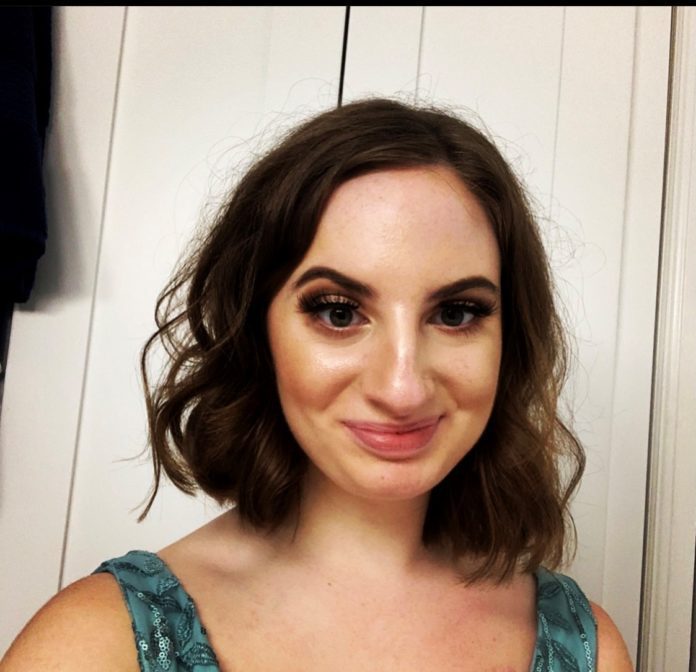 Belmont honors student Rose Kores, a freshman legal studies major, was one of 518 youth from 42 states across the nation honored at the Congressional Award Foundation's annual Gold Medal Ceremony for earning the Congressional Award Gold Medal. The Congressional Award is the United States Congress' only charity and the highest honor bestowed upon a youth civilian through the U.S. Senate and House of Representatives, recognizing initiative, service and achievement.
Each Gold Medalist must complete 400 hours of voluntary public service, 200 hours of personal development, 200 hours of physical fitness and conduct a 5-day, 4-night exploration trip over the course of two years at minimum. See the full listing of all 2021 Gold Medalists here.
In order to complete the voluntary public service section of the Congressional Award, Kores partnered with a multitude of different organizations that addressed different community needs. For instance, she volunteered at Girl Scout recruitment events, the House of Hope thrift shop and food pantry, the Four C's and her local soup kitchen. Kores worked with children at the Boys and Girls Club, the YMCA, various pediatric cancer organizations, shoe drives, food drives and healthcare worker card drives. She also planned and executed camping trips and road trips to fulfill the exploration chapter of the award, as well as participated in choir, drama and Girl Scouts as a part of the personal development portion.
Kores said, "This award opened my mind up to the endless amount of possibilities and needs in every community, as well as expanded upon my goals and morals."
Presented by Otsuka America Pharmaceutical, Inc., (Otsuka), this year's virtual event was themed "Bright Futures" and included interactive workshops with Members of Congress and industry experts on a range of topics including mental health, STEM, entrepreneurship and government. While the topics were diverse, each session's speakers focused on the bright future ahead after an unprecedented year.
Paxton Baker, Chairman of the Board for The Congressional Award, kicked off the procession with a live keynote address, praising the award earners for their hard work, "The Congressional Award Gold Medal is Congress' highest honor for youth civilians. After what you all have been through in the last year, to say that his honor is well-deserved is an understatement."
In addition to live virtual workshops with Members of Congress and business leaders, medalists were personally spotlighted in a virtual procession that featured pre-recorded congratulatory messages from more than 100 members of the House and Senate.