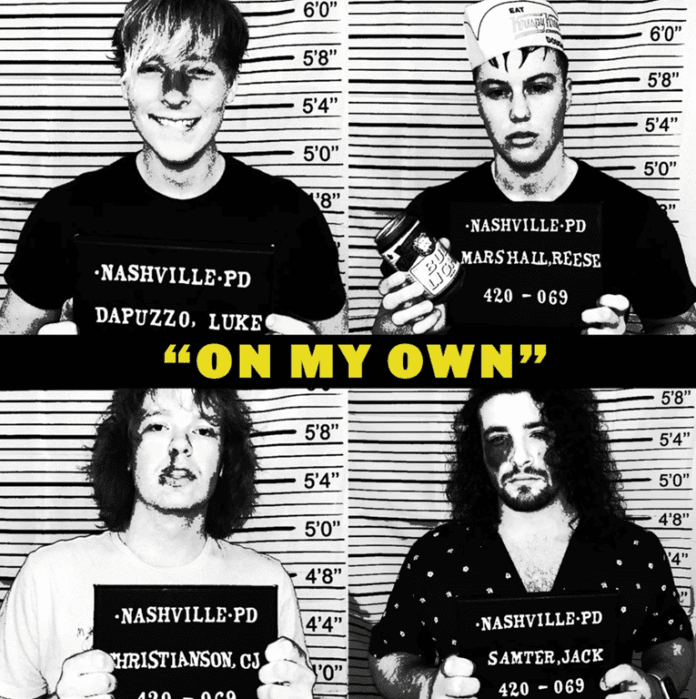 Sugar in the Gas Tank is a rising Pop-Punk/Alternative band composed of four Belmont students aiming to bring back the early 2000's punk scene. Nashville rock radio station, The Local Buzz, has recently been promoting the band's new song "On My Own," and the band was recently featured in The Local Buzz's weekly article 5 Songs You Should Hear Right Now for the second time. 
Curb College student Luke Dapuzzo, vocalist and guitarist, founded the band in Fall of 2019. Dapuzzo is joined by fellow Curb College students Reese Marshall on drums, CJ Christianson on guitar and Jack Samter on bass. 
Previously featured on the list for their song "Bye," released in November 2020, radio personality Andy Herrin continues to rave about the band's latest July release, "On My Own." Herrin writes, "When it comes to keeping the rock 'n' roll sound of pop punk alive, few do it better than Sugar In The Gas Tank…these guys have lyrics that take on more serious tones yet they never take themselves too seriously and that's one of the many great things about them." 
Learn more about the band on their website.