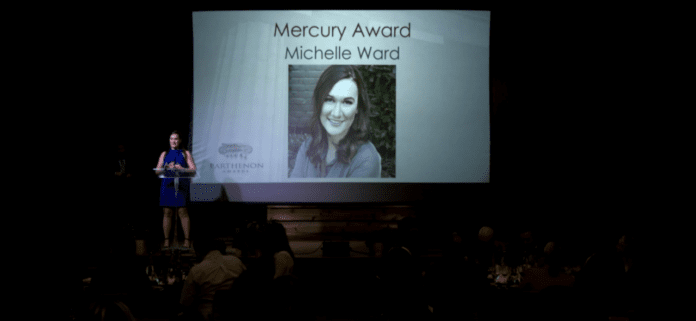 The Public Relations Society of America Nashville Chapter recently honored several Belmont graduates and students at the 2021 Parthenon Awards Banquet at City Winery.
Belmont Class of 2013 alumna and Senior Director of Marketing Communications at New Classrooms Michelle Ward received several awards at the event. The first was the 2021 Mercury Award, which recognizes a young professional for accelerated career progress, leadership potential, community involvement and professionalism. Ward also received 2021 Parthenon Awards in the integrated communications and marketing categories. Prior to these awards, Ward previously received the 2016 PR Platinum Award for Branding/Re-Positioning.
Belmont students Emma dela Pena, Lexi Stewart, Katie McAdams (Class of 2020) and Nicole Jones (Class of 2021) received an Award of Merit for their OpenTable campaign entitled "Picture Present: Adapting to a Digital Landscape." This campaign was conducted throughout the duration of the fall 2020 PR Campaigns class.