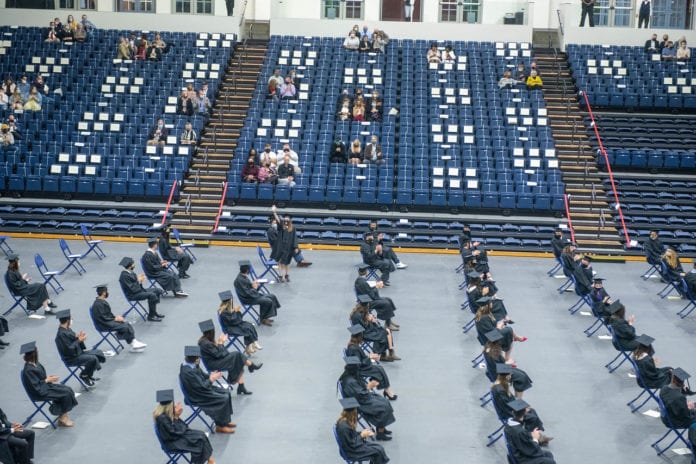 While the ability to bring all graduates together for one graduation ceremony was not possible, Belmont did receive permission from local authorities to be able to host Winter Commencement ceremonies for each college while following social distancing guidelines. Individual ceremonies were held in several locations on campus Friday, November 20 and Saturday, November 21.
The University celebrated the accomplishments of approximately 466 degree candidates, by recognizing 410 bachelor's degrees, 55 master's degrees and one doctoral degree.
A live stream of each ceremony is still available here.