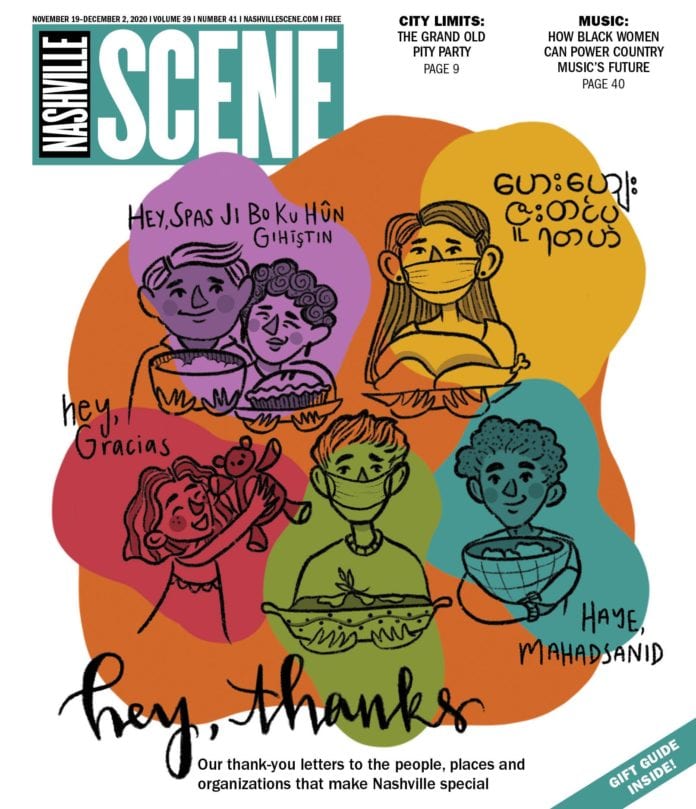 November 2020 graduate Mary Spaar illustrated the cover of the most recent copy of the Nashville Scene for the week of Thanksgiving, featuring the words "hey thanks" in Nashville's five most-spoken languages: English, Spanish, Burmese, Kurdish and Arabic. Spaar just recently graduated with her Bachelor's in Religious Studies and a minor in social work.
In Spaar's Illustration 1 class, taught by Art Professor Dan Brawner, the final project was aimed at working with a client, specifically the Nashville Scene. All of the students created amazing work, but the Scene chose Spaar's submission to use as the cover.
Spaar said seeing her work used in the real world felt amazing. "I've been drawing since i could pick up a pen, and seeing my work in print was definitely a goal of mine! The day the issue dropped, my roommates drove me around Nashville, and we picked up copies from different places around the city," she said. "Even now, friends will send me pictures if they spot an issue!"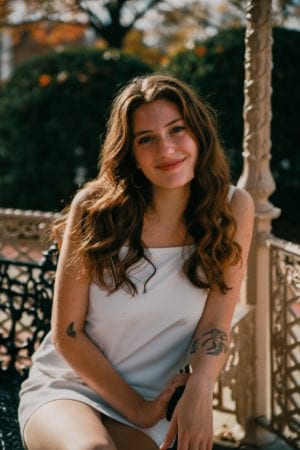 Spaar explained that she had no idea the scope of nations that Nashville hosted until she took a service-learning Old Testament class her freshman year with Associate Professor of Religion and the Arts Dr. Donovan McAbee. The students worked with refugee organization Legacy Mission Village for the service portion of the class, and getting to know Nashville's diverse refugee community is what inspired her design.