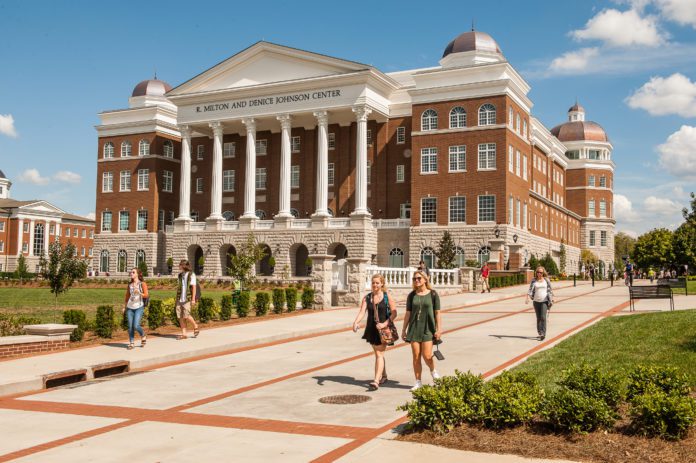 The Princeton Review has featured Belmont University on its list of "Green Colleges: 2021 Edition." In a list of universities around the United States, the Princeton Review featured Belmont for its sustainability features that continue to keep campus green. 
The website shares admissions, academics, tuition, student body, campus life, careers and visiting information for 416 colleges and universities while featuring a select few colleges that are featured throughout. One of those colleges being Belmont University featured on the Green List. 
This Green rating is based on a report of a school's performance as an environmentally aware and prepared institution. Specifically, it includes: whether students have a campus quality of life that is both healthy and sustainable; how well a school is preparing students for employment in the clean-energy economy of the 21st century as well as for citizenship in a world now defined by environmental concerns and opportunities; and how environmentally responsible a school's policies are.
The website acknowledges Belmont as home of the second Presidential Debate in the 2020 election cycle, as well as being located in "a thriving metropolis known worldwide as Music City." Additionally, the website acknowledges Belmont for having students from every state and 28 countries. 
With more than 100 areas of undergraduate study and 8,200 students, Belmont is recognized as one of the fastest-growing Christian universities in the nation. The website also reviews each college listed through their Admissions, Academics, Tuition & Aid, Student Body, Campus Life and Careers. 
The Princeton Review shares Belmont's student life to be well-rounded with clubs and organizations for every interest, strong activity in community service and on-campus events and concerts. In addition, the college is recognized for its small class sizes and professors that "know your name and remember your face after you finish their class," says a Belmont student.
Belmont has previously been named for being "Best in the Southeast" on the website in both 2020 and 2019. To see Belmont's past feature for 2020, click here.