Belmont alumnus Alex Farrell, who graduated in August of 2013 with a BA in Religion and the Arts and a minor in Social Justice, currently works as the marketing and communications specialist for a nonprofit in Chattanooga called Child Care WAGE$® Tennessee. WAGE$ is a statewide program funded through the Department of Human Services that is helping to address low wages in the early childhood field, which helps reduce turnover, thus promoting the continuity of care for young children.
Farrell and his colleague Wesley Mayes recently launched a podcast as a way to provide value to their program participants and to generate a weekly conversation that the educators could be involved in and benefit from.
"Within the School of Religion at Belmont, I was introduced to the fundamental components of mindfulness, human wholeness and what it means to be a well-balanced individual," said Farrell. "As a result, many of the things I learned during those formative years gave me the building blocks for coping with stress, handling conflict, being a trustworthy communication partner, and so on. I've always been interested in passing those lessons down the line, but have never really had an outlet to do so at a larger scale. This podcast provided that opportunity."
Funded through a grant with the Tennessee Department of Human Services and Signal Centers, Inc., "Lean Into You" is a self-care podcast to remind Early Childhood Educators that the best investment they can make today is in themselves. Farrell said, "My hope is that in creating this project, we are instilling in Tennessee's educators a confidence that we are here to serve them, we care about their holistic wellbeing, and that they can be empowered in their own personal and career development."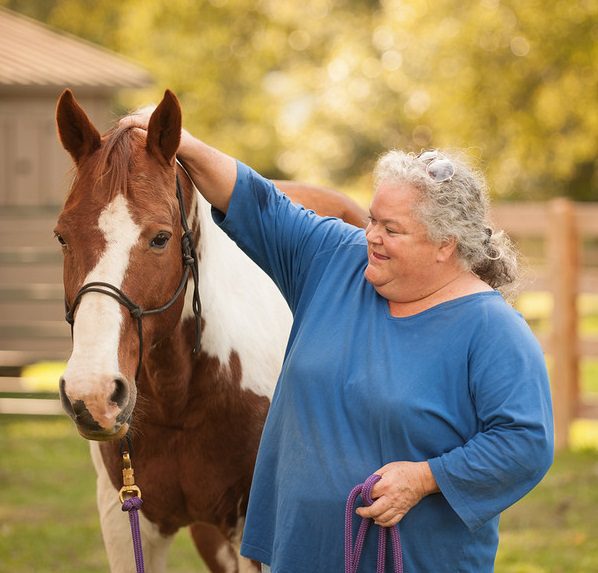 Belmont Religion Professor Dr. Judy Skeen joined Ferrell for a podcast episode that aired on October 14 to discuss her work with horses, human wholeness, and how nature can heal us.
Farrell said he knew from day one that he wanted to have an episode about engaging with nature as a self-care routine, and how we can maintain a certain posture to receive the lessons nature had to teach us. "It has been ten years since I had Dr. Skeen as a professor and I still remember her cadence, clarity and the magnitude of her self-confidence vividly," he explained. "I remember her speaking at length about her natural horsemanship work and the retreats she leads at her ranch and thought the fit was perfect. Having now recorded our episode, I was not mistaken."
Find the episode featuring Dr. Skeen entitled "Human Wholeness and How Nature Can Heal Us" on the "Lean Into You" website.