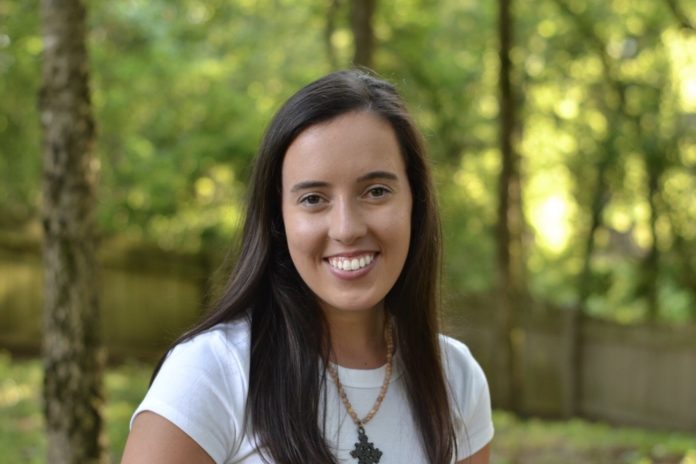 Public health senior Kirsten Fox began interning with Alignment Nashville in mid-August in addition to starting her final semester at Belmont. Fox has been completing the internship virtually with the organization and working on a project to "impact the growth and development of Metro Nashville Public School students."
Alignment Nashville's goal is to collaborate with resources and community organizations to ensure that public schools are set up for success. With 20 alignment teams, 150 community organizations and 275 alignment team members, their vision is that "all Metro Nashville Public Schools students meet their unique potential."
Although sitting on a room in her computer is far from what she had imagined for her internship, Fox shared how beneficial this unique opportunity has been. "I am able to sit in on more meetings and gain knowledge about all aspects of the organization since the meetings are on Zoom," she said. 
Fox has been learning many areas of the education realm, as well as the public health aspects. Her responsibilities include evaluating the organization's Mental Health 101 training and reviewing its strategic plan to provide suggestions for the next steps in Nashville Metro's sex education program.
Through this internship, Fox has been working with the Behavioral Health A-Team and the YES, Youth Equity and Sexuality, A-Team. "It has been very evident how important a public health perspective is in education, especially right now, and how the quality of schools and ones' education can be a major factor of their health," Fox explained.
She first found out about this internship through a board member of Alignment Nashville and was then connected to President and CEO Melissa Jaggers.
During the interview process, both Kirsten and Alignment were able to see how her goals and interests aligned with multiple projects that the organization was working on. For the past five years, Fox has worked in Haiti with the Nashville Cathedral Haiti Mission (NCHM) which heavily impacted her decision to study public health. While living in Nashville, she works with the education department of NCHM as their program coordinator. "During the school year, I have the tasks of hiring and training recent high school graduates to teach for our summer English Immersion Program. Then, during the summer I live in Haiti to run the program," she explained. 
Currently, Fox is a board member of the organization, manages their social media accounts and is in the process of creating a new website for NCHM. Long-term, she hopes to continue working while expanding upon the health side of the organization with her experience from Alignment Nashville.
For Kirsten Fox's featured introduction to Alignment Nashville, click here.