Belmont alumna Megan Swanson took her passion for women and education to the Miss USA stage competing against 51 women representing each state including the District of Colombia. The Miss USA 2020 competition took place on November 9 at the former estate of Elvis Presley in Memphis, TN with Swanson representing the state of Nebraska. As a launch to the competition, Swanson was featured on Inside Magazine as a part of their "Meet the 51 Women Competing to be Miss USA 2020."
"I was so grateful that we got to have a national pageant during COVID-19," shared Swanson. "It definitely wasn't the 'regular Miss USA' experience of times past, but I am so incredibly proud of the production from start to finish and honored that I got to share several parts of my story and passion on the national telecast."
The Miss Nebraska representative graduated Magna Cum Laude from Belmont's School of Music as a commercial voice major with a minor in music business. Post-graduation, she began to develop her career in the pageantry industry all while making a difference through various platforms such as her "Powerhouse Project." 
Powerhouse Project is a female empowerment organization that is currently operating in 30 states where Swanson acts as the full-time CEO. The Powerhouse Project coaches women in their self-confidence, leadership and communication skills largely by helping them compete in pageants. 
Swanson shared that she has the "most fun and rewarding job in the world: being a mentor and leading women into the lives of their dreams." The Powerhouse Project helps them gain full-ride scholarships to universities all over the world, start companies birthed from their passions, and take control of their lives as leaders and active members of their communities.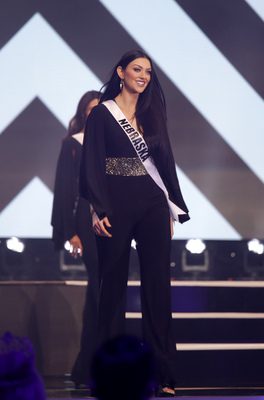 "This pageant system gave me a better platform to raise awareness for very important causes and show the world that pageant women are as intelligent and well-involved in their communities as they are externally beautiful," shared Swanson. " Any woman should be proud to call herself a pageant woman, and that's why I've dedicated my life to advancing those opportunities for women."
The full-time CEO is also an ambassador for Gallup which helps students to find their unique set of strengths. In addition, she champions women alongside the organization RISE by speaking in local prisons to help women develop skills needed for a thriving life after incarceration.
"I am walking home with nothing but pride of how I competed, how I represented myself, and my home state of Nebraska," shard Swanson. To see an article published earlier this year on Swanson's success story of being crowned Miss Nebraska, click here.