Belmont University celebrated Black History Month throughout February 2021 with special events to engage and educate students, faculty and staff. The University recognizes the month as "a celebration of achievements by African Americans and a time for recognizing the central role of blacks in U.S. history."
Mary Clark in the Office of Multicultural Learning and Experience shared, "Black History Month is important because it affords us to turn an additional spotlight to the accomplishments, legacies and significant contributions of Black Americans. One of my favorite parts of the celebration is the opportunity to provide knowledge and experiences that are new and different to the campus."
The celebration kicked off with month-long exhibits that were on display throughout campus to commemorate and celebrate black Americans:
The History of Black History Month was a poster series explaining the founding, evolution and significance of Black History Month that was put on display all throughout campus. 
Black History Month Literature was a table display in the Gabhart Center lobby that sought to inform readers on the black experience in America through literature. 
Belmont's Portraits of Excellence highlighted the impact and contributions of black Americans and was put on display all throughout campus. 
Black History Month started with a chapel featuring Jason Curry, chaplain of Fisk University, in "My Grace is Sufficient: Toward a Chrisitan Understanding of God's Ontology." The chapel discussed the essence of 'God is love' and how His love is "able to liberate humanity from a tribal understanding of God that dominates our extant political, religious and racial discourse."
The month also featured a panel titled "Being Black at Belmont," put on by the Black Student Association and Student Activities Programming Board. SAPB Director Ashley Wearren shared, "We felt like this was an important event to put on with BSA because creating community is not only about fun events with free stuff, it's also about bringing people together to educate and bring awareness to marginalized issues and groups within that community."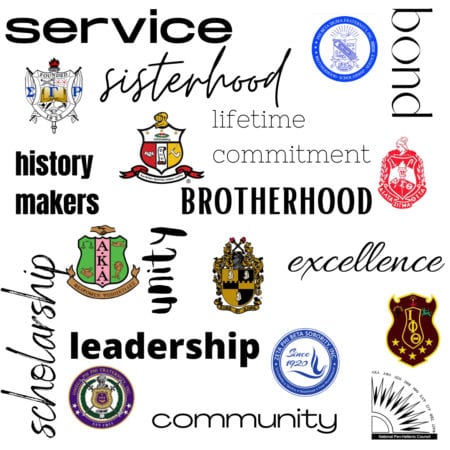 "A Century Change: The Negro League Centennial Celebration" was hosted by the Office of Multicultural Learning and Experience where students learned more about the impact of the Negro League. The office also hosted The Langston Hughes Project in collaboration with the Black Student Association. The event featured Ron McCurdy, professor of music at the University of Southern California, who shared a performance commemorating the work of Hughes. 
"My grandmother always told me that if you don't stand for anything, you'll fall for anything," shared McCurdy in the event, as he reminded students, faculty and staff that there is no age requirement to being passionate about something. 
Black History Month came to a close with a historical presentation on the legacy of black Greek Letter organizations in America, "The Divine 9: American Legacies," and chapel "The Courage To Be," hosted by preacher Nicole Tolliver Minister at the Grove Nashville.
The University thanks students, faculty and staff for their commitment to creating a celebratory and educational Black History Month for the Belmont community.