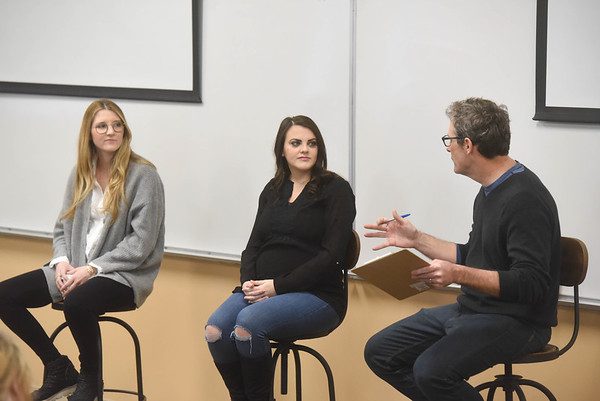 In an engaging conversation with two of Belmont's largely successful alumnae entrepreneurs, students were excited to hear about methods of using social media to grow businesses. Belmont alumnae Emily Eggebrecht, founder of Consider the Wldflwrs, and Megan Feeman, founder of NoBaked Cookie Dough, shared words of encouragement and advice for students looking to build their businesses on social media.
The ability to launch an online store in union with social media marketing contributed largely to the successful launch of NoBaked. Feeman explained that she utilized an online store first to gauge interest before launching her now very popular product, safe-to-eat cookie dough.
Using social media for marketing purposes, Feeman reached out to influencers in Nashville offering free cookie dough in exchange for a social media post about the launch of NoBaked. Her goal was to introduce the business in a way that built credibility. Local influencers played a large role in the success of the business, but not all influencers were responsive. With approximately 80 percent of influencers responding to messages, Feeman described a process of simple trial and error.
"When starting out, focus on one platform in which you're getting the best results," Feeman encouraged.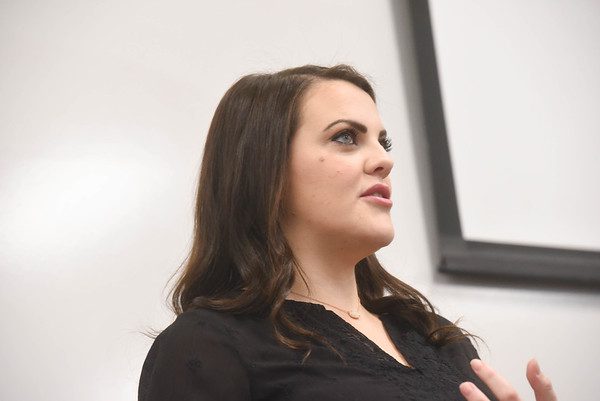 Consider the Wldflwrs began as Eggebrecht saw a desire for the jewelry she was altering and creating for herself. Beginning the business online in 2013, Instagram was approximately 3 years old and had the potential to drive in business.
Eggebrecht focuses on storytelling, content quality and presenting a consistent brand on social media. The business takes all of its own high quality photos, targets a specific demographic and creates social media content that has value to its followers.
"Knowing your audience is key to business success," said Eggebrecht. Once her close friends started getting engaged and married, Eggebrecht's audience shifted from a large array of demographics to a more niche audience of young adult women who are likely to get engaged and married. Consider the Wldflwrs uses multiple social media platforms including Pinterest and Facebook, but nearly 90 percent of customers say they found the business on Instagram.
Both alumnae have found success in influencer marketing to boost their businesses. Feeman urged students to keep company spokespersons and influencers uncontroversial. "We completely stray away from controversial topics in order to appeal to as many people as possible," Feeman explained. She asserted that the values of spokespersons and influencers need to align with the values of the company in order to produce value. Eggebrecht focuses on targeting micro-influencers in order to build trust between consumers and the products.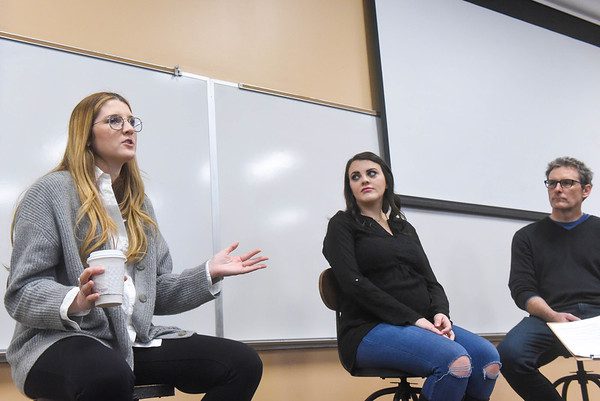 "There's a lot of mistrust in influencers receiving free products," said Eggebrecht. "So for us, it's more about gaining access to micro-influencers that foster community and are truly engaged with their followers in a more authentic way."