After learning of the post war trauma occurring in Uganda, alumnus Clint Moseley, communications studies class of 2005, took a trip to northern Uganda in 2010 that changed his life forever. Upon his arrival, he immediately noticed that lack of global aid in remote areas like northern Uganda. After spending several days in these remote regions, Moseley returned to Nashville and fervently prayed, asking God for direction. Shortly after, he and his wife started Project R12.
"God gave me an idea of how to transform the global aid model to create true sustainable change while maximizing the generosity of donors," said Moseley.
Four weeks after returning from Uganda, Moseley met his wife, who happened to be serving in Madagascar the same time he was serving in Uganda. "God had put the same idea in both of our hearts without us ever having met," shared Moseley. "So when we finally met, it was a divine connection. We really feel like the answer to developing impoverished nations comes from within."
By investing in local leaders, Moseley and his wife aim to empower the indigenous population and equip them to change the course of their nation. Project R12 was born, an organization committed to rescuing, restoring and creating freedom for the most vulnerable through purposed investment in leaders and sustainable projects.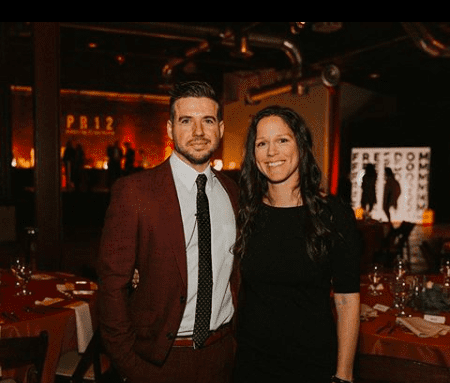 Moseley feels that his Belmont education equipped him well to take on any challenge with brains, belief in himself and the power of God to do anything. "Belmont was paramount in my ability to carry out the mission of Project R12 and be successful in this particular industry," said Moseley. "I really benefited from my professors and first-class faculty who were always instilling that nothing is impossible and the consistent thread of believing in God woven into every area of student life."
In its eighth year of impact, Project R12 has seen overwhelming fruit from its labor. The journey began as a local team with only a ten square foot plot of land with a banana tree. "While we didn't have the infrastructure or assets in place, we did have an unwavering and bold dream to see Uganda set free by investing in their people," said Moseley.
The initial plot of land has now grown to more than 25 acres in three locations. Close to 2,000 young women who were victims of human trafficking have been set free, graduated a six month vocational program and now own small businesses. With the help of Project R12, prostitution has been completely eradicated in villages, three clean water well systems have brought electricity to remote villages and children are becoming strong students through increased access to education.
"We are thankful that this list of victories is long and more than 180,000 people have been impacted by Project R12," declared Moseley.