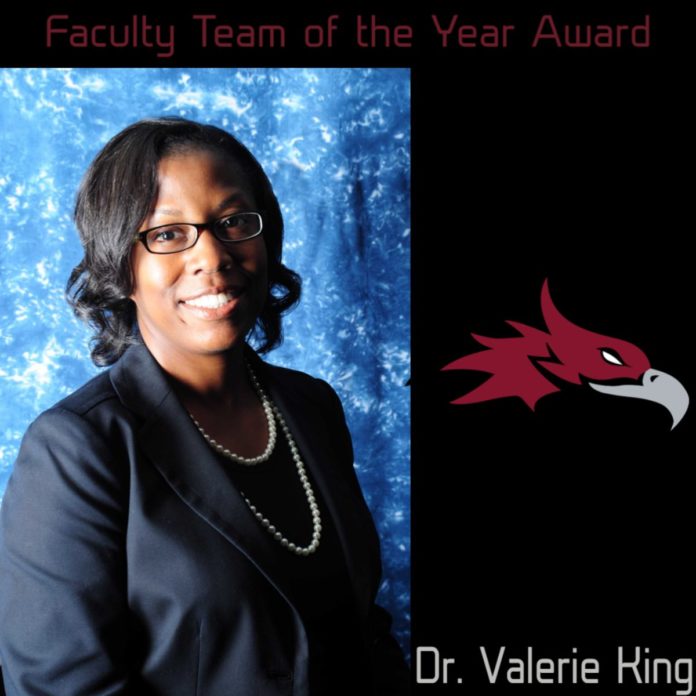 Belmont alumna, class of 1993, Dr. Valerie King was recently awarded the Mid-South Conference Faculty Member of the Year Award after being nominated for her "diligent and outstanding service to the university." King is currently a university professor of marketing at Cumberland University.
As a big fan of women's basketball, football and hockey, King is a former student athlete of Belmont as a member of the Belmont Collegiate Women's Basketball team.
Cumberland Athletic Director Ron Pavan shared, "Dr. King has been a great influence to our student-athletes. She has participated in our athletic leadership days, engages with our student-athletes on their goals in academics and life."
Belmont's Alumni website also featured King for her great accomplishments and service work.