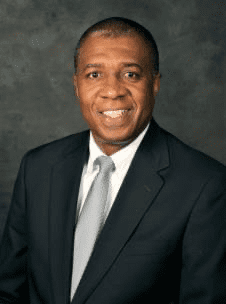 The African American Heritage Society of Maury County features those from Maury County who have made a significant impact in the world of sports. Belmont alumnus Bernard Childress, executive director of the Tennessee Secondary School Athletic Association (TSSAA), is among those role models.
A native of Maury County, Childress left to attend Belmont, graduating in 1978 with a Bachelor's of Science degree and as a member the basketball team all four years. He then went on to receive his Master's Degree in Administration and Supervision from Trevecca University.
In 1992, Childress was inducted into the Belmont Athletic Hall of Fame and was also named the assistant executive director of the TSSAA, which strives to provide leadership and coordination for the supervisors of athletics.
His feature can be found in the City of Columbia News and on the AAHS Facebook page, including more of his high school and post-grad accomplishments that have impacted Maury County residents. Belmont's Alumni website also shared a story on his success.