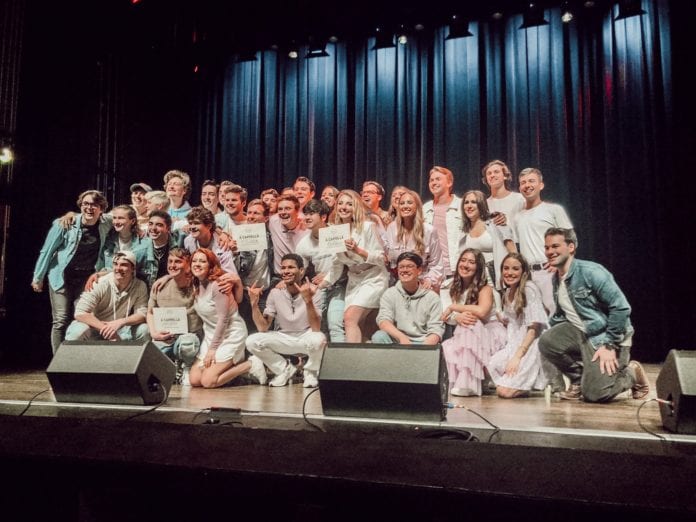 On February 9, 2020, the Morton Theatre held the International Championship of Collegiate A Cappella South Quarterfinal Competition in Durham, North Carolina. Belmont groups Pitchmen and The Beltones placed first and second and will advance to the semifinal competition.
Pitchmen took the stage with "I Have Nothing" by Whitney Houston and blew the audience away. Lead singer for that song, Chris Wiper, was awarded Outstanding Soloist at the competition. "Good Things Come to Those Who Wait" by Nathan Sykes and "Must Be Hard Being You" by Clark Beckham were also performed by the group.
Concluding the night in lavender and white outfits, The Beltones performed "American Privilege" and "Is This Love" by Allen Stone, as well as "Help Us to Love" by Tori Kelly, accompanied by the Hamiltones.
"I know Pitchmen and I are beyond excited to be moving onto the semi-finals with the Beltones," said student leader Ben Holcomb. "Both groups brought incredible powerhouse vocal talent to the stage that could only come from Belmont. The Pitchmen owe our success to our fantastic music director, Wilson Smith, for all of his hard work and direction this year!"
Carly Stiver, student leader of The Beltones also shared, "It was such a rewarding weekend getting to share our love and joy for performing with each other to an audience full of family and friends. We had so much fun getting to share the experience with Pitchmen, as well. We feel so blessed to get the opportunity to do it again at semi-finals!"