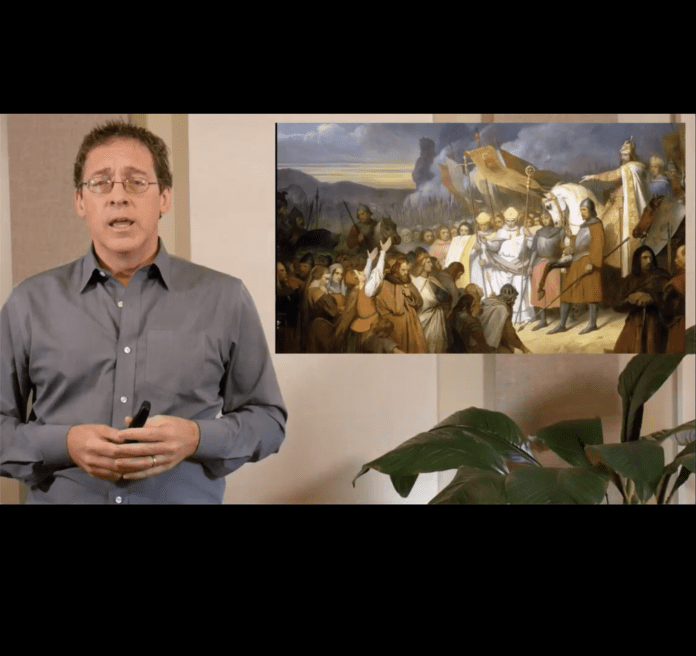 In continuation of Belmont's "Ideas of America" programming, the University hosted Dr. Lee C. Camp, author of "Scandalous Witness" to discuss the integration of politics and Christianity. Throughout his book, he addresses the newly conceived perception of Christianity as a "bad public joke," especially in the realm of politics. "We need to find a way to reconfigure the nature of Christian political witness," said Camp.
Camp stressed the need for Christians not to belittle religion to a political stance. The importance of history in both politics and Christianity is one that he emphasized as "doing the great work of God's redemptive purposes." Reducing the idea that Christianity is a partisan position on the right or the left is the starter in preventing a flawed claim.
Camp discussed the importance of knowledge of Christian empire history as a way of understanding that the United States is not the 'ultimate historical concern,' but one that is presented to the world. "The goal is to describe what it is that we are for as Christians and what we are trying to be in the world," shared Camp.
Camp challenged viewers with a question, and said, "In all sorts of animosity and hostility, we are called again to ask ourselves how might we rightfully bear witness to a new rightful scandal?" He encouraged Christians to confront the oppression before our country and work to change injustice using all the resources from the biblical narrative.
Camp ended with opening the floor to questions from Belmont's student body and gave them a more personal insight into his book. To learn more about "Scandalous Witness" and receive more resources on politics and Christianity together, Dr. Camp just released a new online course.