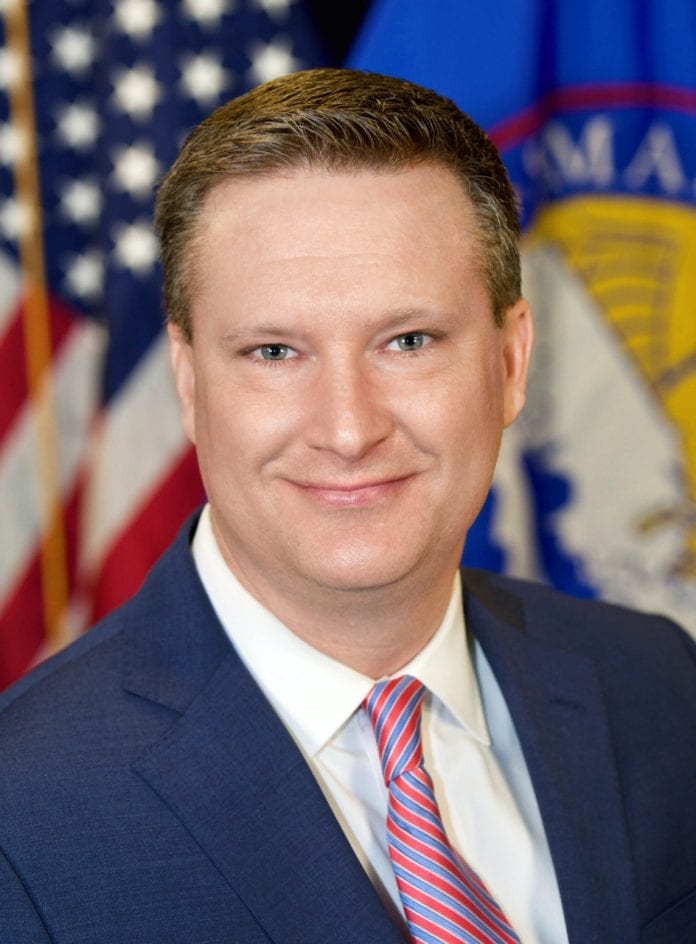 Belmont alumnus Todd Pauley was recently announced as the new Director of the Office of Faith Based and Community Initiatives for the U.S. Small Business Administration (SBA). Pauley graduated from Belmont in 1998 with a degree in business administration, and since his graduation has been working in various fields, giving him a diversified work background.
Looking back at his time as a student at Belmont, Pauley recalls the range of skills he learned in the music business program. "What is so unique about that program at Belmont, and I have found to be essential to my career, is that when you graduate from that program, you graduate with a very versatile and incredibly valuable bachelor's degree in Business Administration," Pauley commented. "My Belmont experience gave me opportunities and provided the educational resources necessary to develop confidence in my ability to contribute in a way that offers value to any effort and makes a meaningful difference in any arena."
Pauley began his career in the music industry here in Nashville shortly after graduating from Belmont. He went on to work for Sony Music, MCA Nashville and Reunion Records doing marketing, radio promotion and project management. But his time away from Belmont did not last long as Pauley came back to the University to work with fundraising efforts.
After making a career switch, Pauley earned his Juris Doctor degree from the Oklahoma City School of Law and since then has gained experience in politics, legislation and law. He also worked with small businesses, faith-based organizations and nonprofits. Most recently Pauley served as the vice chancellor for governmental relations at the Oklahoma State Regents for Higher Education and as the senior adviser, counsel and finance and political director to U.S. Senator James Lankford of Oklahoma.
In his new role with the Small Business Administration, Pauley will work with the leaders of faith-based community organizations to encourage entrepreneurship and further economic growth. He will help further the SBA's mission through this position and through working with community organizations.
This new work comes easily to Pauley, who said, "public service and ministry is a calling for me. My goal is to always be striving to live a life worthy of my calling. My education and experience at Belmont supported my calling, strengthened my ability to achieve my goals and promoted values, including working to the best of my ability and in a spirit of unity with others."
"The education and experience at Belmont provided exactly the right preparation for every professional and community opportunity that has now led me to my new role here at the SBA serving faith-based and community leaders and organizations, and those they serve," Pauley said. "Together we will build an even stronger economy that will be of great benefit in our neighborhoods and to our nation."