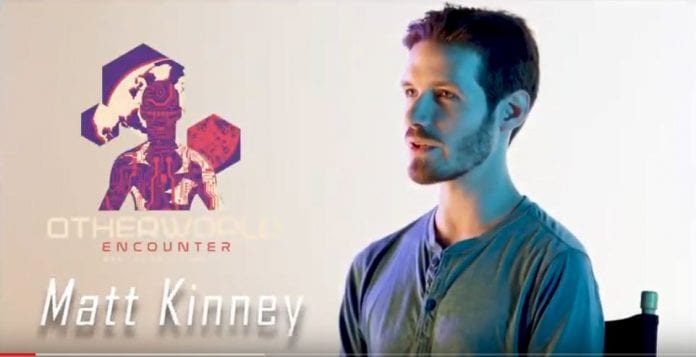 Belmont alumnus Matt Kinney, bachelor of music composition, was a part of a Nashville-based interactive visual art exhibit from late December through January 13.
OtherWorld Encounter combined elements of an art festival, science-fiction cinema and The Escape Game with innovative technologies including virtual reality, interactive music rooms, holograms and sound design. Kinney was able to create an experience for audiences to make music, walk through different soundscapes and shape a water stream in his "Slow Motion Fountain."
The large, multi-room, multimedia exhibit was founded by Nashville's OWN (OtherWorld Network) and highlighted the city/s new technology and immersive art experiences.
Kinney is a composer, performer and multimedia artist and has exhibited his work over the past 10 years through interactive installations, orchestrated original musicals, transcribed pop arrangements for harp, broadcast film and more.
In 2013, he co-founded Patchbay, a program that commissions new collaborations between music composers and visual artists.