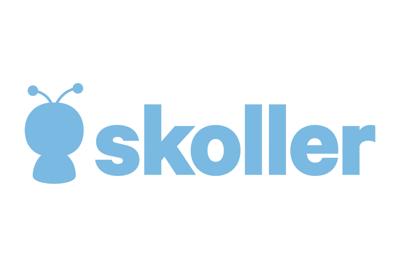 Skoller, an app created by Belmont alumni, was recently selected by SeedInvest, a leading equity crowdfunding platform, for a round of funding. Graduates of Belmont University's economic program Carson Ward, CEO, Logan Matthews, COO, and Jonathan Rankin, creative director, developed Skoller, an app that provides students with a way to manage all of their class grades and assignments from their smart phone.
Through opportunities provided by SeedInvest, companies like Skoller are able to speed up the fundraising process by gaining access to over 250,000 investors globally.
"During college, I was looking for a better way to know when to study and when to have fun. Both are important and getting the most out of college is a huge part of shaping the trajectory of our lives," shared Skoller CEO Carson Ward. "To balance those, I needed to know what my upcoming assignments were and their significance on my grade was important. The school technology (Blackboard) didn't deliver this function well. I felt there has to be a better way to keep track of assignments for the student population, as a whole. Skoller is the 'Waze' of the classroom."
Skoller was also recognized by the Thomas F. Cone Center for Entrepreneurship at their inaugural event honoring the Top 100 Alumni Entrepreneurs on Oct. 10. The company's success and selection by SeedInvest has been highlighted in numerous publications including Venture Nashville and Nashville Post.
Ward explained, "Most of my development for building the Skoller project was learned by simply trying and failing. I think that is the best way to learn something. Right behind that is listening to other people's advice. My time at Belmont allowed me to meet awesome, smart people. We turn to each other and share experiences to give us a leg up."
Next on the list for Skoller is Skoller Jobs, a way for job recruiters to gain insight and interact with early job candidates in a way that's never been done before.