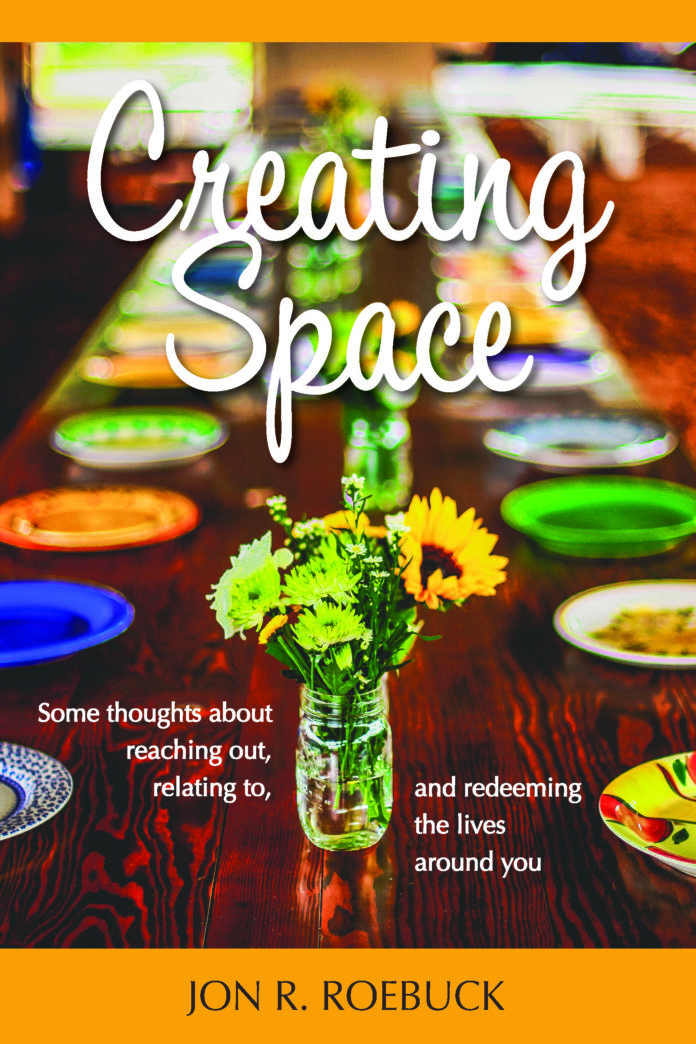 Dr. Jon Roebuck, executive director of the Charlie Curb Center for Faith Leadership, just announced the release of his third book entitled, "Creating Space."  This book is all about creating space in our lives for relationships to form and then to thrive. "Creating Space" traces the relationship journey that goes from a simple conversation to an in-depth connection that can provide healing, hope, and redemption in the life of another. 
The book contains a mix of Biblical insight, practical application and illustrations from Roebuck's years of experience as a pastor. At the heart of this narrative is the description of five spaces we have the ability to create, which become inclusive, significant and transformative in the lives of others and in our lives as well.
"Creating Space" is available on Amazon, BarnesandNoble.com, and NurtingFaith.net.  Dr. Roebuck is also the author of two other books, "Morning Conversations" (devotional thoughts from every chapter of the New Testament) and "Christmas Then & Now" (a collection of 25 original Christmas stories).