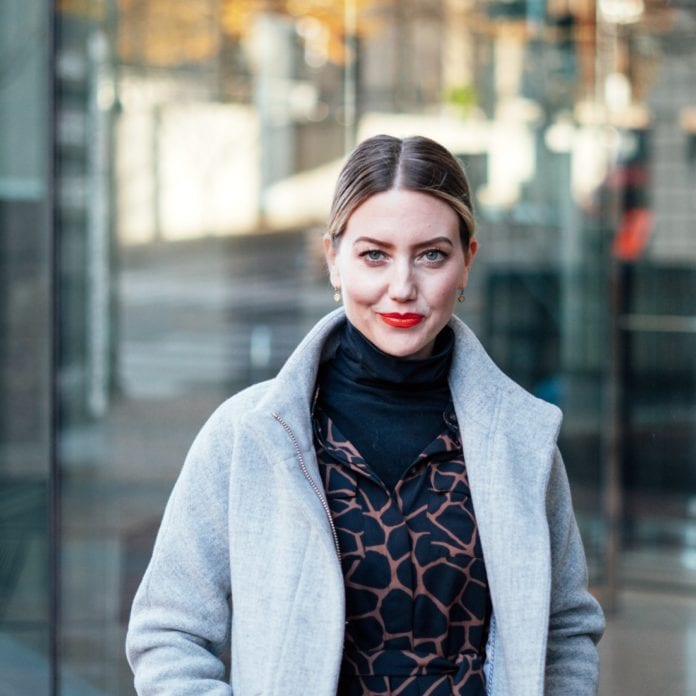 Melissa Alexander, vice president for Foundry Commercial based in the firm's Nashville office, has been recognized by GlobeSt. Real Estate Forum as a 'Woman of Influence,' a distinction that spotlights the achievements of women in commercial real estate. A marketing major, Alexander graduated from Belmont at the top of her class in 2000.
Alexander works on the Industrial Services team of Foundry Commercial, a full-service real estate services and investment firm with offices throughout The Southeast, Texas and California. With more than 14 years of real estate experience, her primary role at Foundry is to assist users both small and large with the leasing and purchasing of industrial real estate. During her career, she has been involved in transactions across 20+ states as well as globally. Alexander started her career in the commercial real estate industry as a marketing professional in 2006. As she continued to play a more critical role in business development on both the agency leasing and tenant rep sides, she worked her way to eventually become a broker working in industrial tenant rep. Alexander has been able to differentiate herself as a woman representing industrial clients in a typically male-dominated field.
A thought leader in the industry, Alexander and another colleague, Casey Flannery, created an online Twitter chat called #CREchat. The monthly chat hosts CRE influencers from across the U.S. and has garnered participation and praise from CRE professionals, organizations such as CREW and SIOR, as well as prominent news outlets as two women bringing change and innovation to the industry. The chats have evolved into a podcast called #CREchatLive, and one of the outlet's main goals has been to shine a spotlight on women in the industry.
"Melissa is a powerhouse in the industrial space, and it's humbling that Melissa has chosen to be a part of the Foundry team and set such a remarkable example for brokers across the platform," said Jason Holwerda, market leader for Foundry's Nashville office. "Her attention to detail and her knack for communicating make her a favorite among clients. Likewise, her market knowledge combined with her unrelenting tenacity continue to deliver results. She is incredibly deserving of being recognized among this year's Women of Influence."
GlobeSt. Real Estate Forum first launched the 'Women of Influence' program last year to acknowledge and bring increased awareness to the accomplishments and efforts of women in commercial real estate. As stated on the Real Estate Forum website: "With more women entering the space and assuming leadership positions, companies are identifying the need for diversity in relation to growth. Organizations are implementing an increased number of committees dedicated to such objectives, such as internal women's networks, gender equality hiring initiatives, diversity groups and more."
In addition to the initiatives mentioned above, prominent commercial real estate firms have also employed outreach programs at various colleges and universities, in efforts to target, engage with and potentially recruit young women for prospective careers in commercial real estate. The industry is additionally experiencing an influx of female-focused developments popping up throughout the U.S. With more women in executive roles, there has been an increase in commercial real estate projects, dedicated solely to the celebration of female empowerment and the accomplishments of women.
An INFLUENCER Awards Dinner to recognize the 2020 Women of Influence honorees was slated to be held in Utah in late July; however, due to continued uncertainties surrounding the coronavirus, the event was cancelled. The July/August issue of GlobeSt. Real Estate Forum will feature interviews with this year's honorees.
About Foundry Commercial
Foundry Commercial is a full-service real estate services and investment company with over 350 employees and more than 58 million square feet of management and leasing across the Southeast and Texas. Since 2007, Foundry has provided leasing, brokerage, building management, corporate services, and project management services, and is the largest real estate service provider to religious and not-for-profit organizations in the country. Foundry also includes a development and investment platform that is fully integrated into its services business, leveraging its local market expertise to control more than one billion in advantaged investment opportunities with their JV partners. For more information, visit www.foundrycommercial.com.