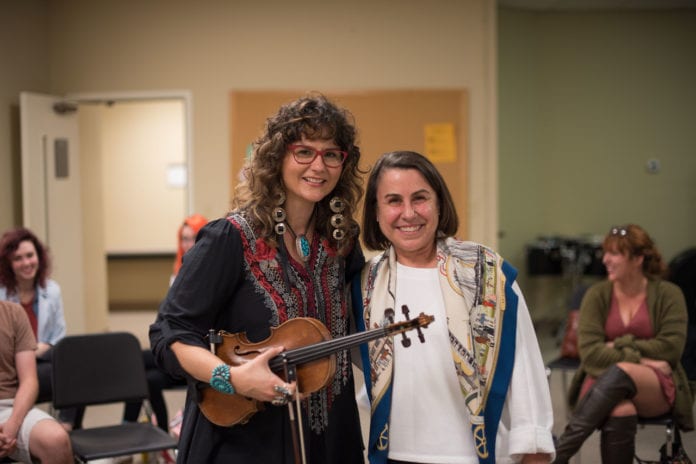 Belmont alumna Jenee Fleenor became the first woman to win the CMA for Musician of the Year at the 53rd Annual Country Music Association Awards on November 13.
Hosted by county music legends Dolly Parton, Carrie Underwood and Reba McEntire, the show was themed around celebrating female artists in the genre, a fitting night for Fleenor to receive the honor. Longtime fiddle player for Blake Shelton and "The Voice" house band, Fleenor was the first female nominated for the category, competing with Mac McAnally, Paul Franklin, Ilya Toshinsky and Derek Wells.
Earlier this year, Fleenor made similar waves at the Academy of Country Music Awards in Las Vegas, when she became the first-ever female nominee for Specialty Instrument(s) Player of the Year.
Fleenor also stopped by Belmont in October to lead a master class for string majors.
Though it's taken Music Row 31 years to nominate a female musician in this category, Fleenor says she's long felt like an equal, and counts her fellow nominees as "my buddies that I work in the studio with on a daily basis. They're my heroes and friends."