Written and directed by Belmont alumna Allison Alonzo, the short film "Through the Door" was officially selected by the International Independent Shorts Awards Festival in Los Angeles, and the team won three awards.
"Through the Door" won Gold for Best Student Short, Alonzo won Gold for Best Student Director (Female), and alumna Taylor Perdue won Silver for Best Sound Design in the professional international category.
"The wonderful Motion Pictures professors at Belmont provided all areas of advice that I used in my process of making the film," said Alonzo. "I received practical aspects of filmmaking at Belmont that I will be taking with me into the start of my career."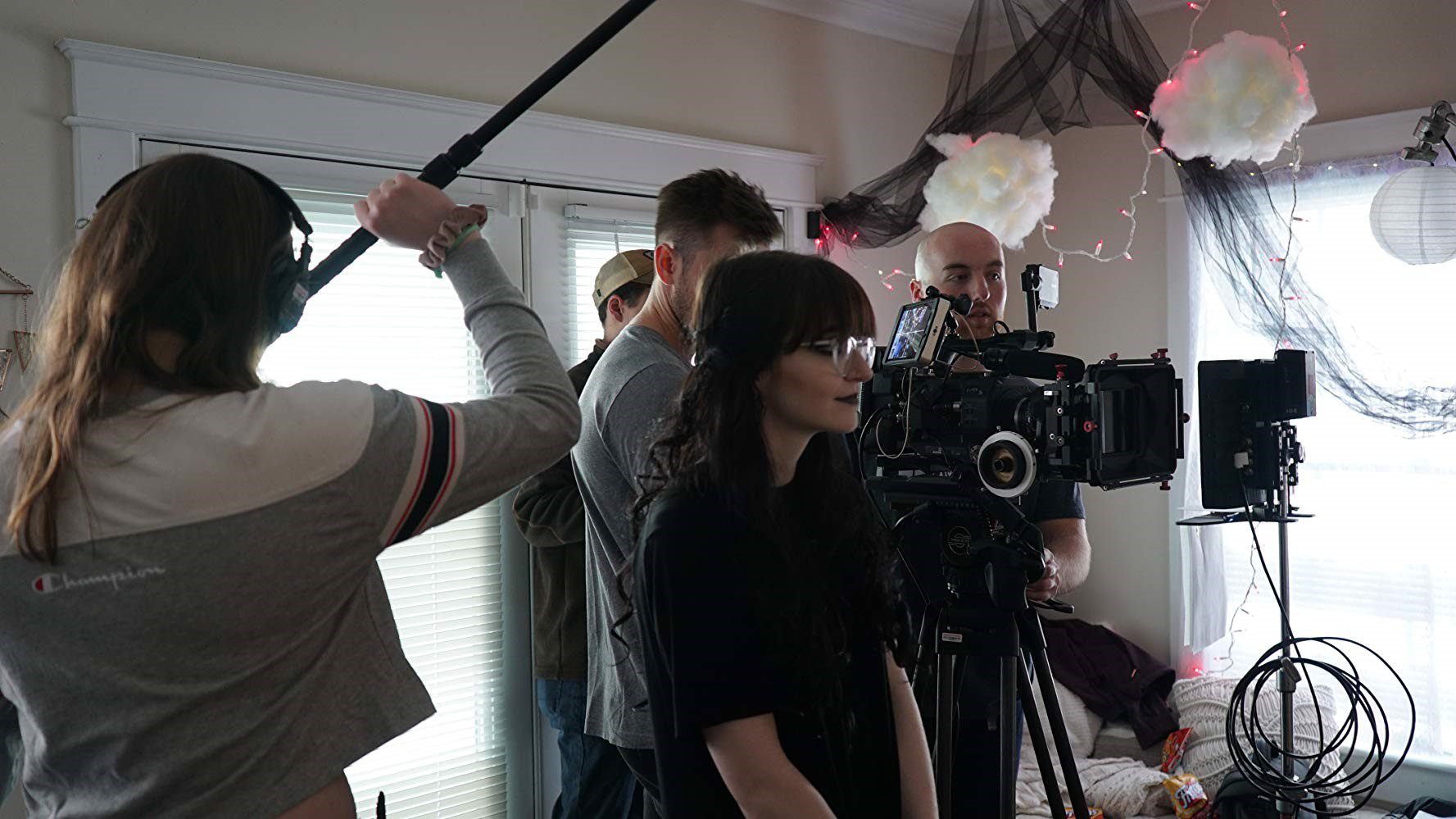 Alonzo and Perdue both graduated in May 2019 with their Bachelor's of Fine Arts in Motion Pictures. Alonzo worked on the film for about a year to meet the capstone course film requirement. With about 35 people working on the film, 30 were Belmont students or faculty.
Alonzo's idea for the film came from a personal experience. A young woman, Bernadette, has a near death experience that pushes her to deal with a tragedy from a year ago that she ignored. After Alonzo lost a best friend to suicide, she used her feelings from that time to write a story about grief and finding peace.
This is Alonzo's third student film to direct. As a motion pictures major with an emphasis on directing and cinematography, she directed films for her Production I (5 minute film), Production II (10 minute film) and Capstone (12-15 minute film) classes. She also worked in many other roles and departments on more than 20 other student films at Belmont.
The International Independent Shorts Awards Festival was the first festival to which "Through the Door" was submitted, but Alonzo entered it into many more festivals in the upcoming nine months. And while the film cannot be shared online during the film festival entry period, it may be available afterward. Learn more about the film on iMDB.