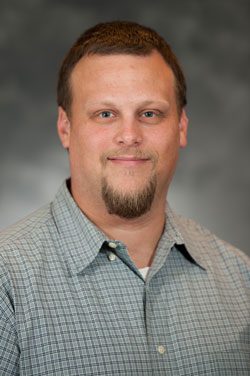 American literary journal Ploughshares announced their published authors for the Winter 2020-2021 issue. Among those authors is Belmont's Dr. Gary McDowell, associate professor in the English department. 
McDowell's "If There is a Thesis Statement, This Is It," is currently featured in the winter issue alongside other award-winning journalists. Previously, McDowell was awarded the 2019 White Pine Press Poetry Prize for his published work Aflame. He also has won awards from Green Mountains Review, Burnside Review Books, Minnetonka Review and many others. McDowell's poetry works can be found in Poetry Northwest, Cimarron Review and The Journal.
McDowell said that "getting students interested however possible is his truest passion." His main points of interest in literature are prose poems, the lyric essay, disjunctive poetics and creative writing pedagogy. In addition, his published books include a collection of lyric essays entitled Caesura: Essays (Otis Books/Seismicity Editions, 2017).
Ploughshares works to discover and display voices in American literature, and each issue published gives readers a variety such as prose, poetry and a writer's contest. To see the issue and learn more about the acclaimed journal, visit their website.