While the worldwide pandemic prevented an in-person celebration, the annual O'More Fashion Show must go on… Today the O'More College of Architecture & Design released a documentary video that showcases the design work of seven senior and junior students along with highlighting the show's innovative partnership with Goodwill Industries of Middle Tennessee. The 2020 O'More Fashion Show was sponsored by Singer and AMAX Talent, and the virtual documentary was produced by 2015 Belmont multimedia alumna Shelby Goldsmith.
O'More's Chair of Fashion Design and Merchandising Jamie Atlas said, "As everyone has experienced challenges this past year and continue to do so, all fashion design programs had to rethink how to showcase work in a safe setting. Our design students always look forward to our biggest event of the year the Annual Fashion Show, and it is also the highlight and culmination for our seniors before they segue into their careers. They spend countless hours taking their inspiration through an extensive design process and anxiously look forward to sharing their collections with the local, regional and national community through an in-person event and live stream. They completed studio classes remotely in Spring and overcame many obstacles, and I am so proud of the work each of them produced that is showcased in this virtual format."
The collections featured in the 2020 Virtual Fashion Show represented a variety of men's and women's wear inspired by everything from the coral reefs of Scotland to a Gothic science fiction character to modest silhouettes of the Victorian era to a native Californian's favorite season.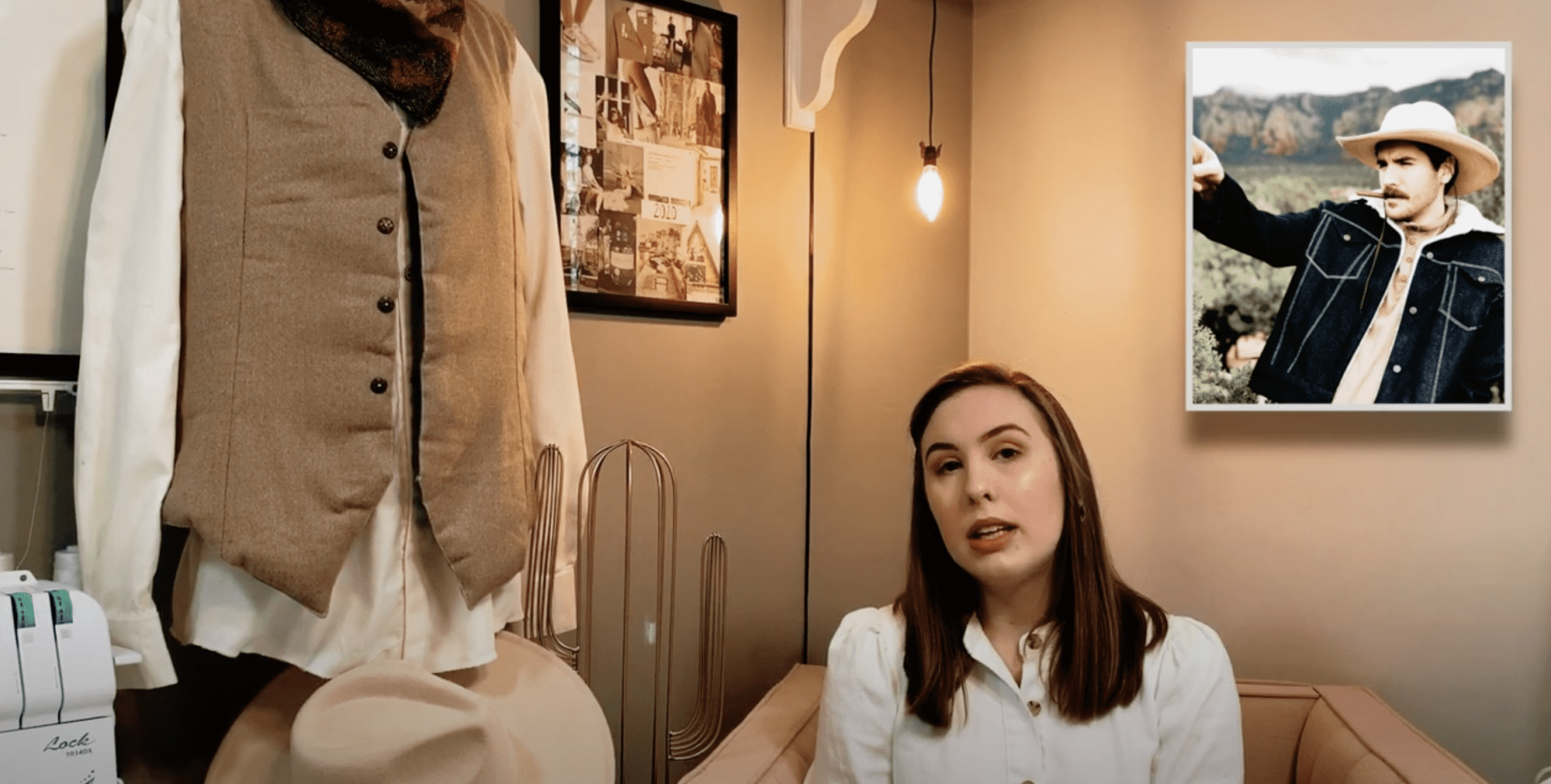 For junior Samantha Edington, the basis of her collection was far more personal, as her "Namesake" pieces were inspired by her grandfather, Sammy Edington. A former banker who also raised cattle, the elder Edington was diagnosed with Alzheimer's a few years ago, and Samantha's grandmother explained that clothing was becoming a challenge as it was increasingly difficult for him to dress himself. Thus, began Edington's research into adaptive wear and the creation of her clothing line designed line for men with degenerative diseases.
Sporting a Western-influenced classic feel, the pieces offer theme Velcro and magnetic fasteners, faux buttons and other features that offer comfort and ease, including a stylish vest that mimics the security benefits found in weighted blankets. "After doing this project, I've become really interested in doing adaptive wear," Edington said, "and I'm really interested to see where this goes and how I can use it in the future."
The documentary also features a partnership with Goodwill Industries of Middle Tennessee that challenged students to source materials from Goodwill retail outlets, creating sustainable designs that give clothing, fabrics and jewelry renewed life and purpose. Additional details will be announced soon regarding a special auction of the garments that were created benefitting education and training for Goodwill employees.