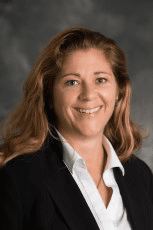 WalletHub recently featured Belmont Assistant Professor of Management Dr. Cate Loes in their article "Cheapest Car Insurance in Ohio."
Loes shared her advice as to whether celebrity endorsements used in car insurance ads are meant to mislead potential customers. In the article, she described the appeal of celebrity endorsements to indecisive customers as well as restrictions against misleading advertising.
"Celebrity endorsements of products have a long history of impact on consumer decision-making, car insurance is no different," she explained. "Thankfully the FTC is charged to determine whether companies mislead customers or not."
To read the full feature, visit WalletHub.