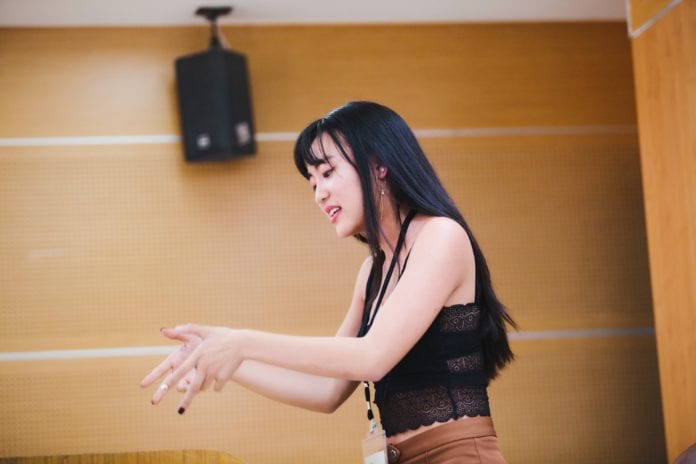 Emily Vo, an international politics major, studied abroad during the Fall 2019 term at Yonsei University, one of Belmont's partners in Asia and one of Korea's three "SKY" universities, an acronym used to refer to the three most prestigious universities in South Korea.
While at Yonsei, Vo competed in the Korean English debate circuit with the Yonsei Underwood Union, the premier varsity English language debating society of Yonsei. The Underwood Union has been crowned champions of Korea Nationals and Northeast Asia Region debate championships several times in recent years.
Also a member of Belmont's prestigious and successful debate team, Vo amassed a number of achievements while studying in Korea including:
The Korea Debate National Championship Grand Finalist
Korea Debate National Championship 6th Best Speaker
Sogang British Parliamentary Debate Tournament Quarter Finalist
Sogang British Parliamentary Debate Tournament 5th Best Speaker
Sogang Asian Parliamentary Debate Tournament Semi-Finalist.
She also represented both Yonsei and Belmont University at the Northeast Asian Open Debate international tournament hosted in Taipei, Taiwan.
"I was thrilled when Emily told me she was going to Yonsei. She's possessed with remarkable intercultural competence and she was ideally positioned to make the most of her experience," said Director of Asian Studies Ronnie Littlejohn.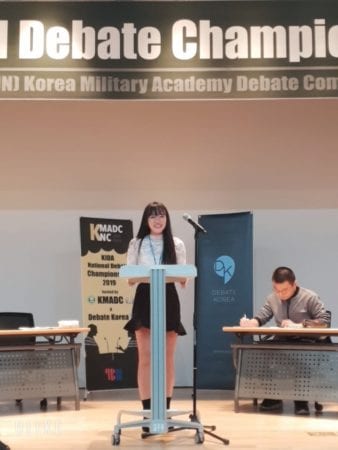 Vo's study abroad experience consisted of much more than her debate activities. She made international friends from all over the world. She attended Seoul Fashion Week and was pictured in numerous fashion magazines. She managed Yonsei's Men's soccer team, FC Yonsei. Vo also traveled frequently throughout Asia and took advantage of her geopolitical location, jetting to Okinawa, Japan; Boracay, Philippines; Singapore; Osaka, Japan; Taipei, Taiwan; Hong Kong; Nanjing, China; and Shanghai, China.
Commenting on Vo's experiences in the Fall 2019, Littlejohn observed, "Learning how to interact with people from other countries and cultures is integral to the future success of our Belmont students, like Emily, in all sectors to address urgent issues— from curing diseases, finding energy solutions, to fighting terrorism and hunger, and solving human rights issues— shared across all borders. Emily understands this all very well and has grown greatly as a result of her study abroad experience."