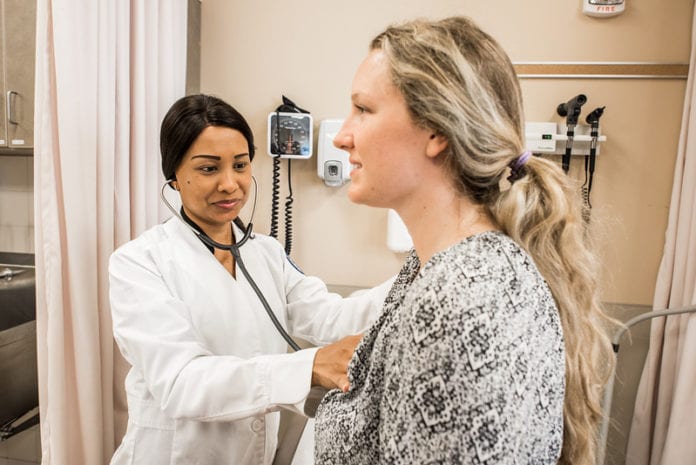 On February 18, Josh Ten-Haken Riedel, assistant director of spiritual formation, and faculty from the College of Health Sciences and Nursing and the College of Pharmacy, hosted an event focused on spirituality and occupational wellness. The overarching theme of the event was compassion fatigue.
"The conversation about compassion fatigue is one critical aspect of integrating faith and work," shared Riedel. "We are called by God to love and serve those in need, but are also called to honor our human limitations. This program was designed to help students better navigate the complexities of working in the healthcare and helping professions."
Keynote speaker Dr. Douglas Crews, assistant professor of social work, kicked off the event with an overview of compassion fatigue before beginning breakout sessions. He explored the importance of self-care and discussed the warning signs of compassion fatigue, as well as healthy responses.
Breakout sessions included smaller groups honing in on more specific aspects of self-care and compassion fatigue. Dr. Crews led a session on developing a personalized self-care plan with attendees. Dr. Tamara Lemmonds and Dr. Allison Koch from the School of Occupational Therapy dove into the importance of caring for the caregiver. Riedel led a group in spiritual practices as self-care. Guest speaker Katherine Zambardi guided a session on how to create a nourishing environment for self-care.
With more than 90 attendees including students, faculty, community members and alumni, the event was a huge success. Riedel explained, "This program is part of an ongoing initiative between College of Health Sciences and Nursing, College of Pharmacy and University Ministries to explore how Christian faith and spirituality shapes the work of professionals in healthcare and other helping professions. We believe a central aspect of the Belmont education is preparing our students to thoughtfully integrate their faith into their work."