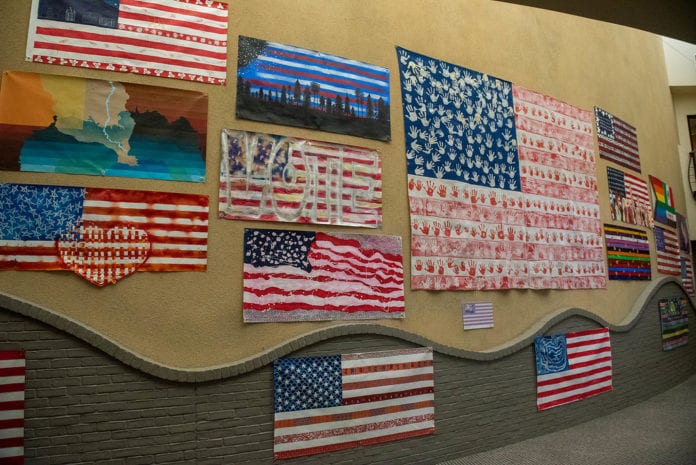 In the summer of 2020, creatives from all over the U.S. were invited to create a Unity Flag in order to promote empathy for bipartisanship in a time of political unrest as a part of Belmont's Debate 2020 Programming to hang in a gallery, sponsored by Belmont's Watkins College of Art. Belmont Assistant Professor of Art Dr. Meaghan Brady Nelson hosted a virtual presentation and discussion about the project on October 8 with several of the participating artists, with a goal of exemplifying unification of our nation's communities through collaborative art making.
"Each unity flag is distinctive in its visual meaning, and as a collective, they help us to understand, become aware of and sensitive to vicariously experiencing bipartisan discourse," Nelson said. Many of the artists shared their stories of what their diverse flags represent and how they contribute to a conversation that drives social progress, as well.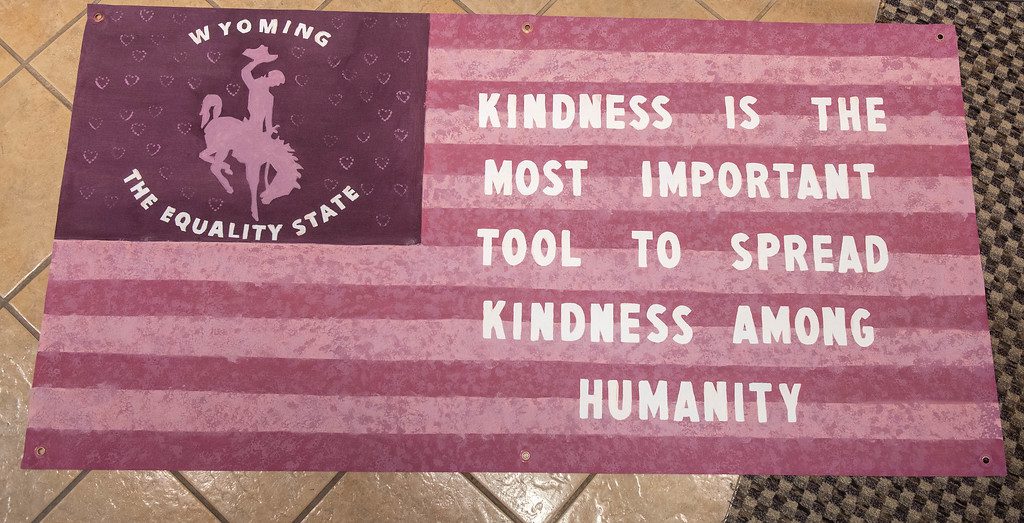 Examples of Unity Flags presented included "The World Needs More Kindness," made by Tanya Wall and Jordan Sauer in Wyoming, which represents the hope that the nation can come together through kindness, courage and optimism. "Confetti Celebration," created by Vonnie Gaither in Alaska, uses a variety of colors to represent ethnicity, cultures, social events, human issues, emotions, moods, fears, struggles and more that celebrate the unification of all into one in America.
Nelson explained that she does some of her best thinking with a pencil in hand. She dreamed up this project as a way to allow visual literacy a safe space to cultivate "purple empathy," an optical blending of blue and red coming together to engage in civil bipartisan discourse through the visual arts. After inviting creators from all over the country to participate, "I'm in" was the resounding response of creators looking for ways to connect through the visual impact of art.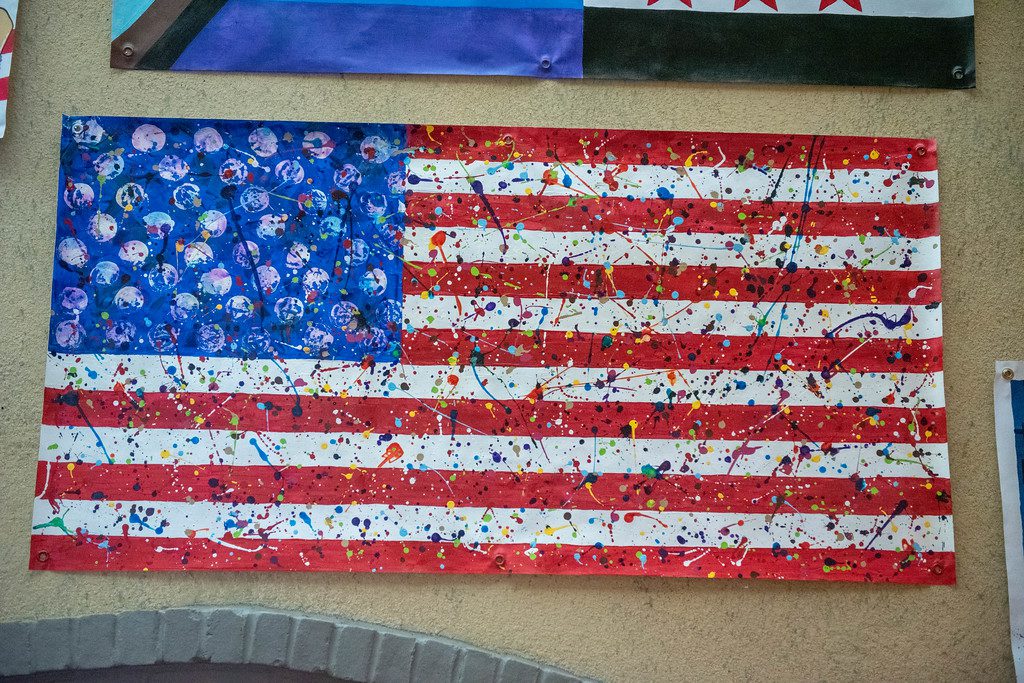 "2020 has been a year that has brought hardship and division but the efforts of each unity flag creator in this project work to counter balance this. I will forever be grateful for your artistry that seeks to build empathy and unity for our country," said Nelson.
The Unity Flag Project is currently on display on campus at the Leu Center for the Visual Arts for the Belmont community to visit. Art lovers everywhere can also view each flag and creator involved in this project at unityflagproject.com.