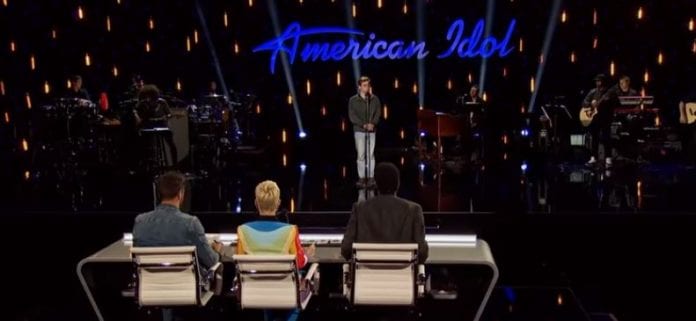 Three Belmont Bruins survived Hollywood Week and are moving on to the "American Idol" Showcase round in Hawaii. Whittled down from the 175 Hollywood contestants, the Showcase Round will feature the show's Top 40 with performances airing on ABC Sunday, March 31.
Sophomore music education major Walker Burroughs again impressed the judges in Hollywood with solo performances of Stevie Wonder's "Whereabouts" and Elton John's "Your Song." Hometown website AL.com confirmed the singer was chosen for the Hawaii round, which will cut the contestant pool down to 20.
Though her performances during Hollywood Week didn't air on the broadcast, December 2018 commercial voice graduate Emma Kleinberg was seen with fellow Beltones member Burroughs in the room in which Idol judge Katy Perry informed contestants they had made it through to the next round. She also acknowledged her joy at moving forward in the competition on an Instagram post.
And according to the Wilson Post, music business alumnus Kason Lester also was selected for the Showcase Round following his participation on The Mamas and Papas's song "California Dreamin'" in the Hollywood group round.
Tune in to ABC Sunday to see alumni Kason Lester and Emma Kleinberg as well as current student Walker Burroughs compete in the Top 40 round of "American Idol."