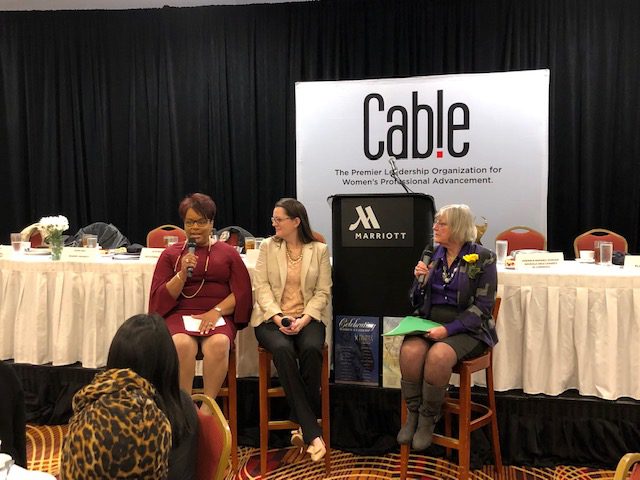 Belmont Vice President and Chief of Staff Dr. Susan West recently participated in a panel discussion at the Nashville Cable ATHENA Awards Leadership Luncheon. The topic of the luncheon was "Fearless Girl: Conquering Your Bull."
West was featured as a panelist along with Meg Harris, senior vice president and head of strategic initiatives at AllianceBernstein. The discussion was moderated by Nancy Corley, attorney at Lyle, Levy & Langford PLC.
Dr. Lakisha Simmons, associate professor of management information systems, is nominated for the Nashville Cable 2019 ATHENA Award in the Young Professionals category.