Senior motion pictures major Madison Bishop is already experiencing success in the entertainment world. Having recently completed her senior capstone film, a requirement for all motion pictures (MOT) majors, Bishop decided to enter her film into festivals and contests to see how it could do. She recently found out her film won three awards at IMDb's Independent Shorts Awards for March 2019.
Bishop's senior capstone short film was based on her personal experiences going to a high school with strict dress codes. The film, titled "In God's Image," relates to those experiences and focuses on one girl's experience at a strict academy. The main character struggles with the sexism she finds in dress codes and works with her peers to take a stand.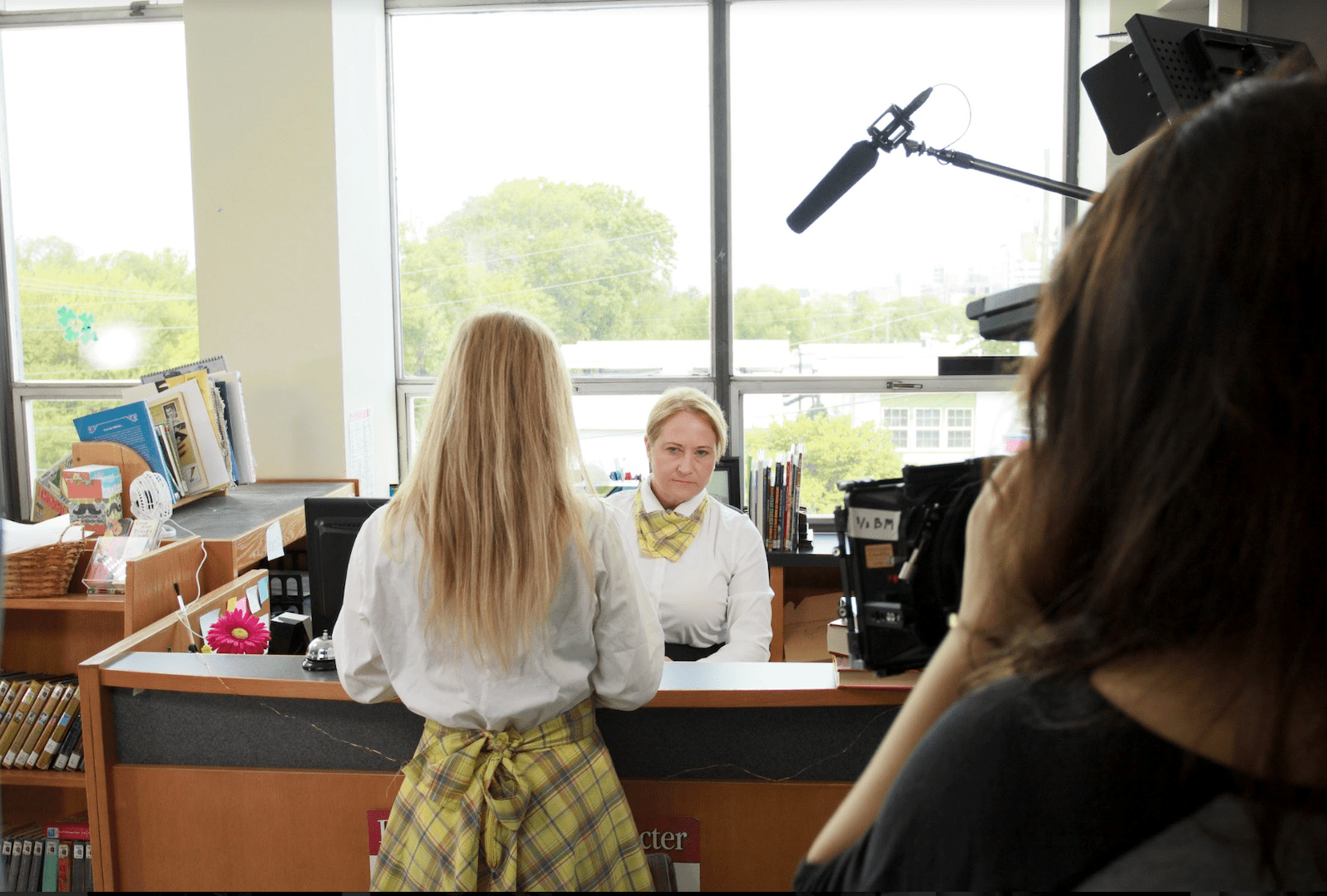 The road to creating the final product of "In God's Image" began over a year ago. Throughout much of her motion pictures curriculum, Bishop worked on gaining the skills to make her film and then eventually focused on bringing it to life. Through the courses Production 1 and 2 and Senior Capstone, students write and produce their films, starting at 5-7 minutes and then eventually finishing at 10-15 minutes.
Thinking about creating the film and the work that went into it, Bishop reminded herself that before coming to Belmont she had no idea the amount of work that actually went in to creating a film. "Many people, including myself before college, don't seem to understand the amount of time and work that goes into filming a story, no matter how short," Bishop said. "Production 1 and 2 offered a great insight into the film making process so that by Capstone I had a much clearer idea of how to write a compelling story and manage a crew of peers on and off set."
One of the best parts of creating her senior capstone film, for Bishop, was the people who helped make it happen. "In God's Image" came together with a team of 19 Belmont motion pictures students working together. "We all worked outside of class to plan our shoot, find actors, track down locations and take four of our weekends to film the short," Bishop said. "This film would still be a script without their help."
Bishop's short film won three separate awards at the IMDb Independent Short Awards. It won Gold in both the Best Student Short and Best Women Short categories and also won Bronze in Best Cinematography.
"I think Best Student Film is exciting, but I'm even more excited that my capstone beat out actual short films by seasoned professionals in multiple categories," Bishop said about her excitement at her wins. "We've advanced onto their yearly competition, and we're looking forward to seeing what happens!"