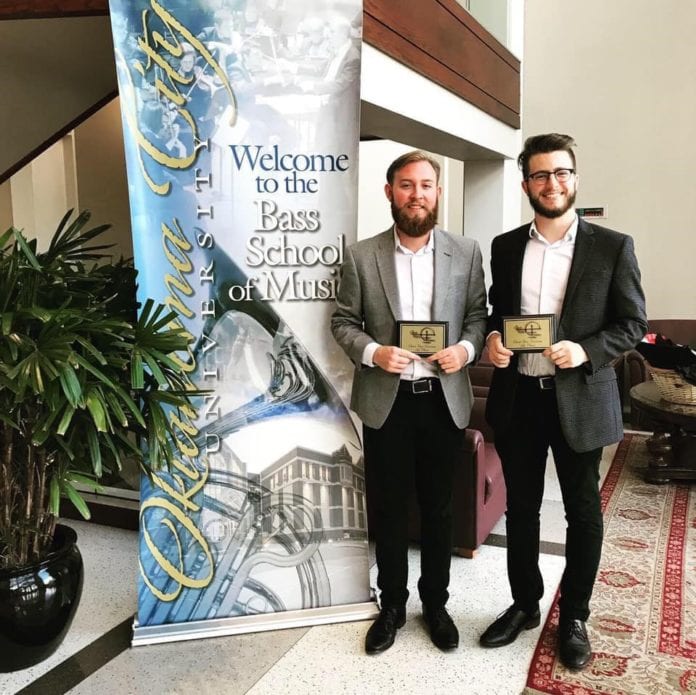 School of Music students Sam Carullo and Wade Voris placed first in the open duo category of the Great Plains Marimba Competition, June 27-30 at Oklahoma City University.
The students were selected for the live-round competition after submitting an audio recording to the adjudication panel in the spring. The pair gave a performance of 'Book of Grooves' by Alejandro Viñao, 'Octabones' by Adi Morag and 'Sweet Dreams and Time Machines' by Michael Burritt.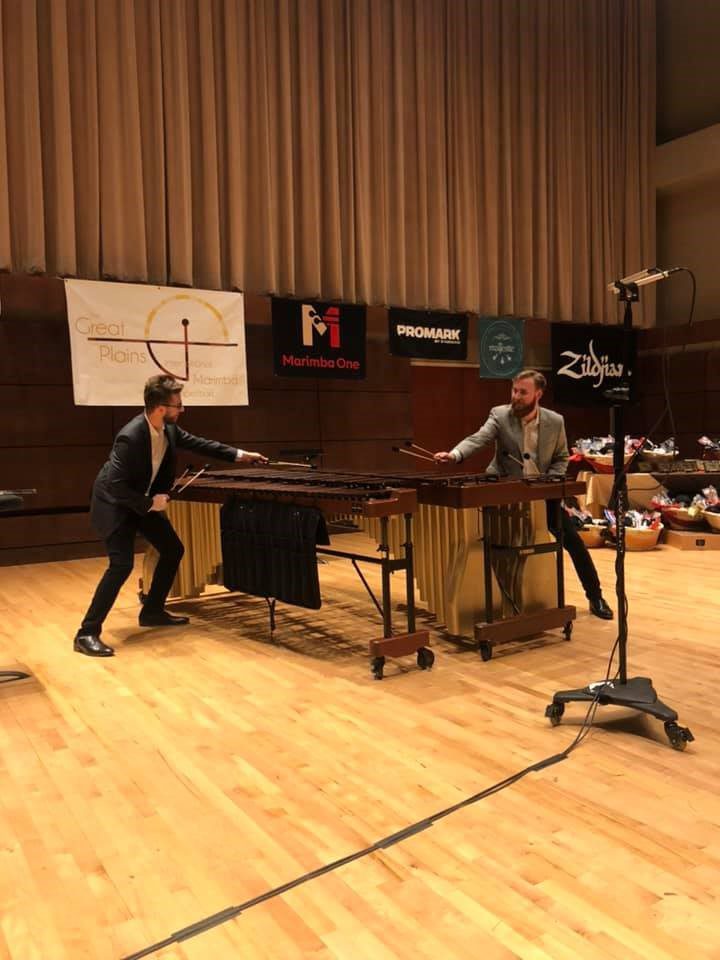 Carullo and Voris are percussion performance majors in the studio of Chris Norton.