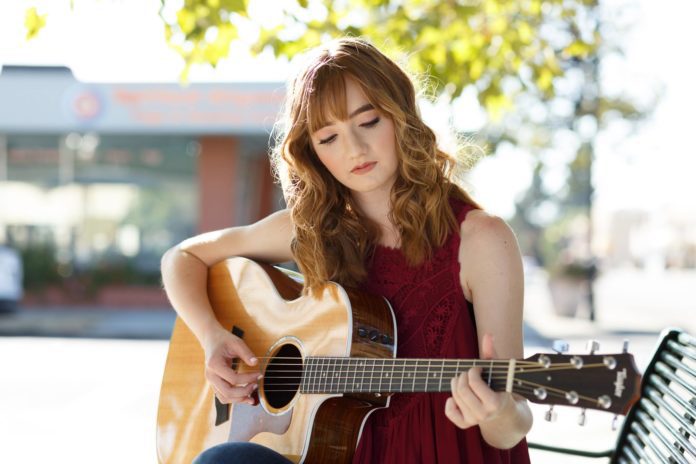 Lauryn Hedges, a Belmont songwriting student who uses the stage name "Lauryn Marie", recently won the American Songwriter 2nd Annual Song Contest for a song she submitted as part of Belmont's Commercial Songwriting II course. For her first place award, Lauryn will receive a $10,000 prize, career consultation with Atlantic Records' SVP of A&R, a feature in American Songwriter Magazine, a publishing deal opportunity, promotion and global distribution of her song and a lifetime American Songwriter membership.
Lauryn's song, "Walk," which she wrote and performed, took First Place in this year's contest. Lauryn's song was first named as one of the contest's Top 50 last week–the winning entries were announced on Dec. 15.
More information, including a video of Lauryn's "Walk", can be found here. Second and third place, as well as 10 Honorable Mentions, are also included.
Featured photo taken by Samantha Grant.