Belmont University's first songwriting master class in a new series, presented in partnership with the Songwriters Hall of Fame New York (SHOF), featured Grammy-nominated songwriter Desmond Child, best known for penning hit songs such as "Livin' on a Prayer" by Bon Jovi, "Dude (Looks Like a Lady)" by Aerosmith, and "Livin' la Vida Loca" by Ricky Martin. The event, held at Belmont's 34 Music Square East facility on March 17, drew dozens of aspiring songwriters and other Curb College students. 
The mission of SHOF is to celebrate and honor the contributions and legacies of songwriters in all genres while developing the next generation of songwriters through master sessions, songwriting craft forums, scholarships and digital initiatives.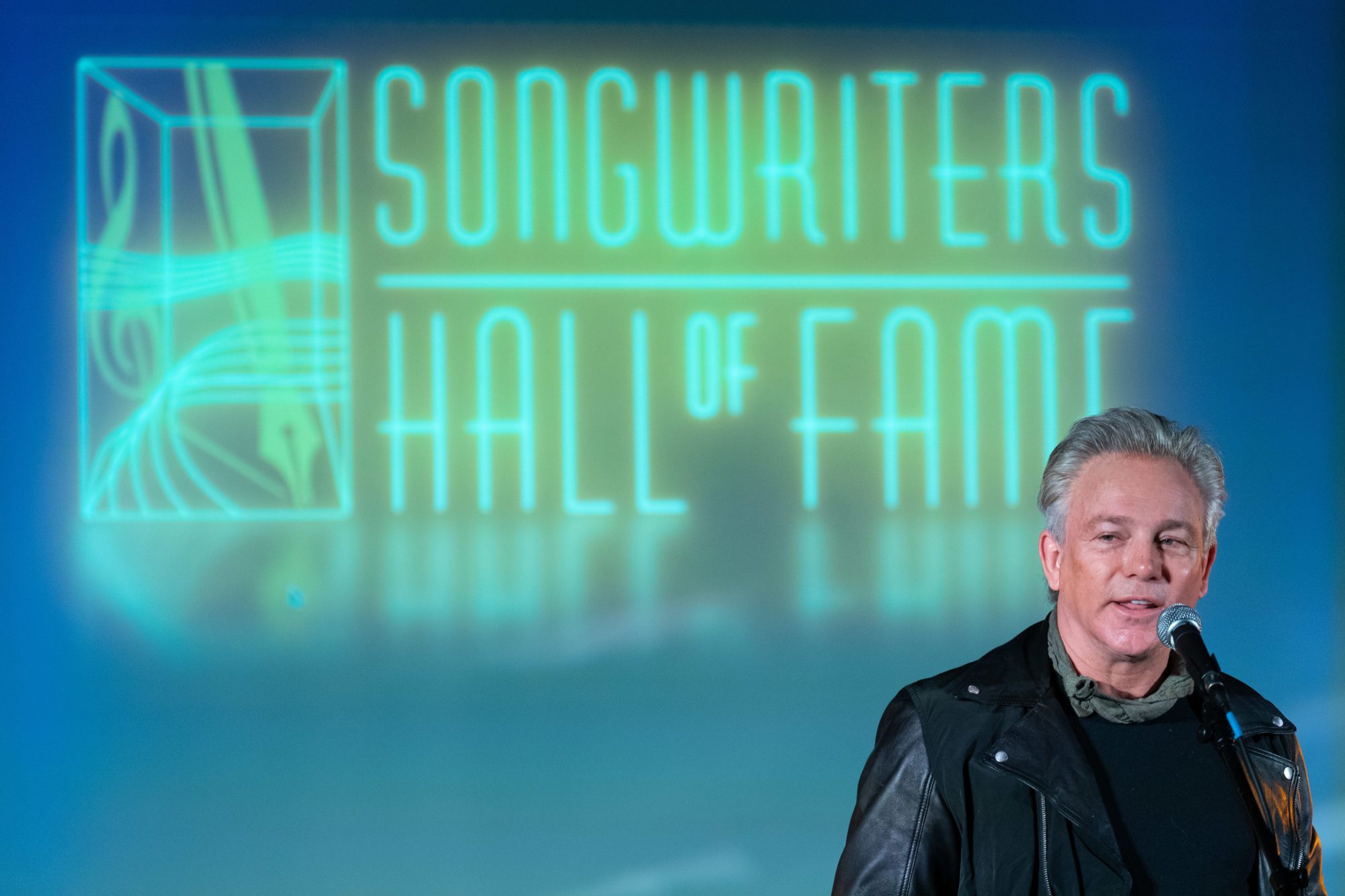 Fletcher Foster, Belmont alumnus and current SHOF Board of Directors member opened the event and spoke to the Hall of Fame's partnership with Belmont, saying this would be "the first of many master sessions with Belmont." In addition to the master class series, SHOF will award two scholarships to songwriting students at Belmont. Recipients will have the opportunity to travel to New York City to attend the organization's Induction and Awards Gala in June. 
Jodi Marr, instructor of songwriting, served as moderator for the inaugural session. "The Songwriters Hall of Fame is an incredible organization and their outreach to young songwriters is second to none," Marr said of the partnership before welcoming her friend and mentor, songwriter Desmond Child to the stage.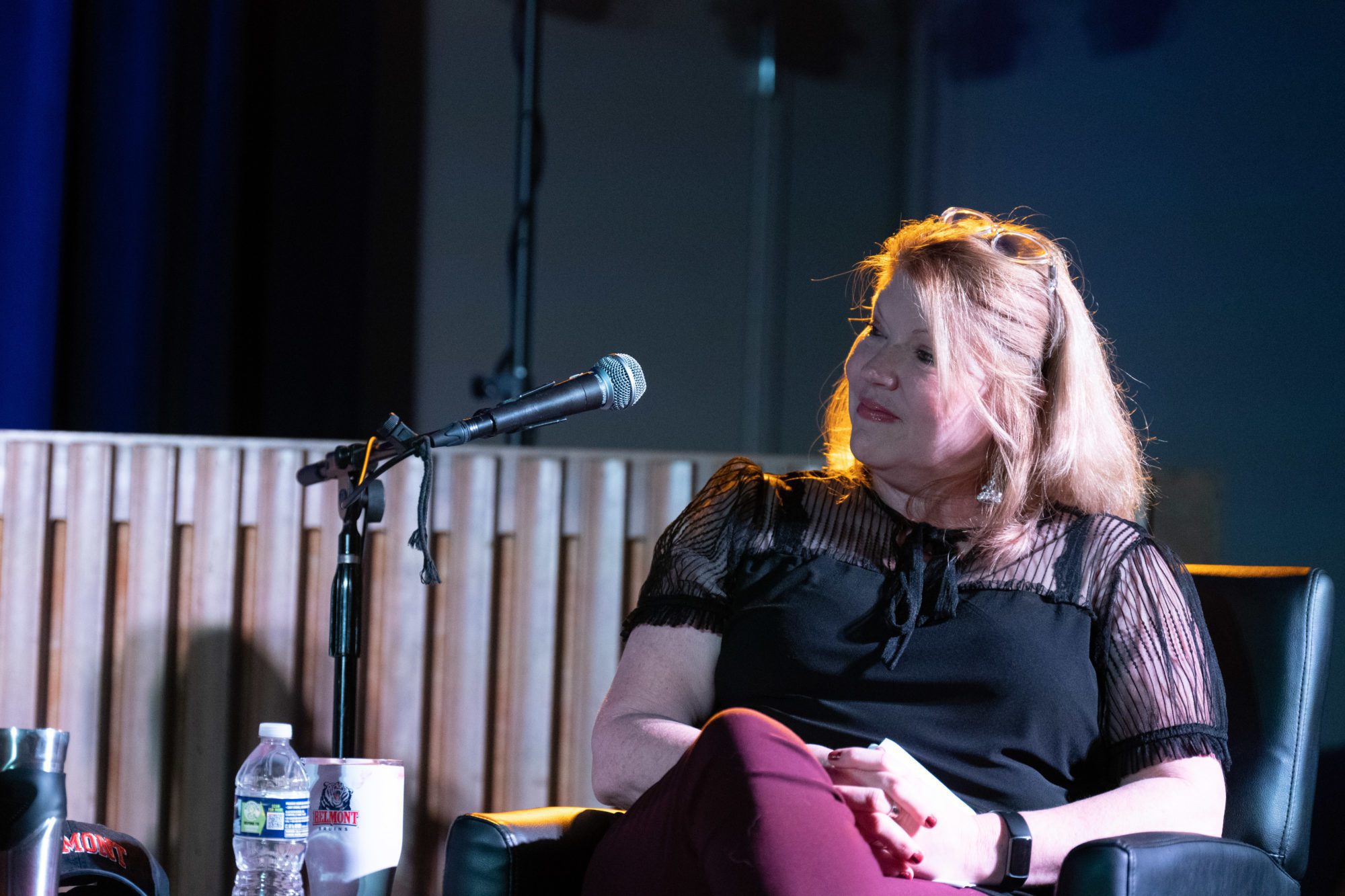 Child started off by sharing his own journey as a musician, first as a performer in the pop-rock band "Desmond Child and Rouge," and later as his rise to fame as a songwriter. "It's a nickel and dime business," he said. "Everything counts."
As he reflected on the numerous artists and performers he has worked with, he emphasized the importance of staying true to oneself. Songwriting is a "whole person approach," he said. "It's not just the song, it's not just the 10,000 hours. It's making yourself part of the song."
To end the session, he left students with encouragement to stay curious and continue honing their craft. "It's never too late to keep learning. College is just the start. Keep educating yourself and filling your mind with amazing things."
The master session was made possible by SHOF's Lisa Moran, president and CEO, and Fletcher Foster, Board of Directors member; along with Curb College's Sarita Stewart, interim dean; James Elliott, chair of Songwriting; Drew Ramsey, interim chair of Songwriting; Scott Munsell and Ben Poff, audio engineering technology instructors; and numerous Curb College students.