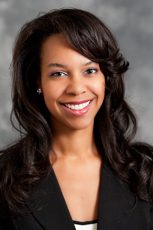 Assistant Professor of Management Information Systems Dr. Lakisha Simmons recently received the Association for Educational Communications and Technology DDL Journal Article Award – Quantitative Based for an article she co-authored.
The article, entitled "Understanding transactional distance in web-based learning environments: An empirical study," was published in the British Journal of Educational Technology and co-written with Xiaoxia Huang, Aruna Chandra and Concetta A. DePaolo.
For more information, click here.