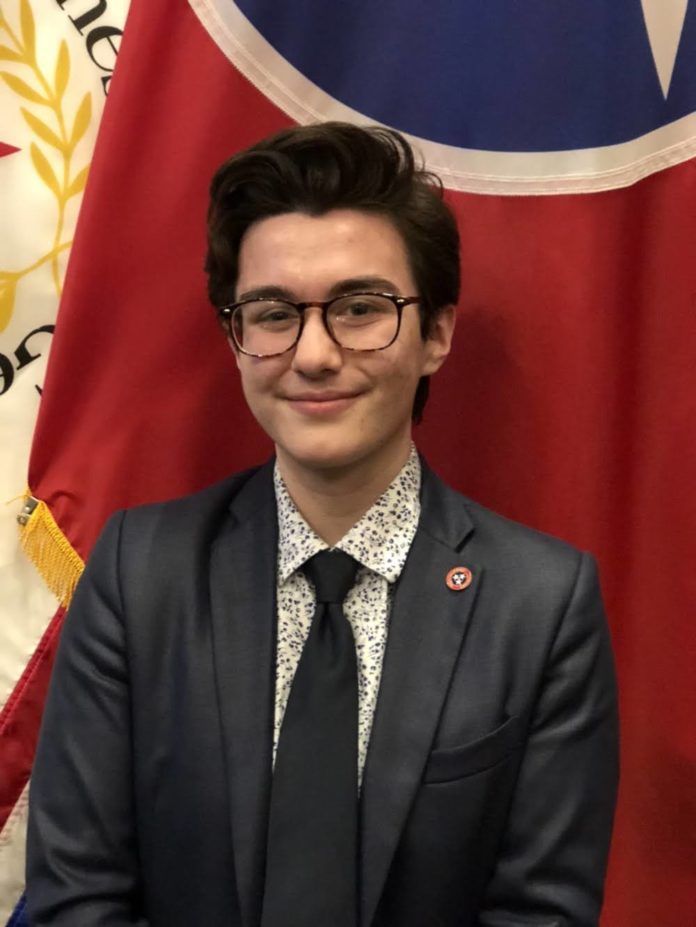 Jace T. Wilder, a senior at Belmont, has been named to GLSEN's inaugural Freedom Fellowship Program cohort. GLSEN is the leading national organization working to guarantee LGBTQ+ students safe and affirming education.
After a national search and competitive application process, Wilder was selected to join GLSEN's Freedom Fellowship, a one-year program for 18-25 year olds across the country to build their leadership skills while advising GLSEN national headquarters on decisions impacting the LGBTQ+ youth in their region. Wilder will serve the Southern region.
"As a GLSEN Freedom Fellow, I see my role as a way of ensuring accessibility for our local and community organizations here in the South to truly gain ground on inclusivity and safety in schools," said Wilder. "Unlike many regions where GSAs are in schools, but may be struggling with resources or connectivity; we are struggling to even get into these schools both by state laws and outdated ideas. This role will act as a way to hopefully find a way to build a safe and balanced platform for LGBTQ+ students and educators to speak out without fear of being fired, suspended or expelled. Revealing your identity and expression is not a crime and this Freedom Fellowship Program's existence says loudly, 'We see you; now it's time to hear you.'"
Wilder is pursuing a Bachelor's degree of science in both political science and public health. A Tennessee native, Wilder identifies as transmasculine. He serves as the head delegate for Belmont's Tennessee Intercollegiate State Legislature and Chair and Co-Founder of the Tennessee Intercollegiate State Legislature's LGBTQIA+ Caucus. He has been active in the field of LGBTQ+ politics for three years aiding in education and advocacy regarding LGBTQ+ legislation alongside Tennessee Equality Project, the Nashville LGBT Chamber, GLSEN and the ACLU.
GLSEN's new program offers Fellows the opportunity to study topics affecting LGBTQ+ students and organize community mobilization efforts in order to make school environments a safer and more affirming place for all LGBTQ+ youth. Wilder will serve as a regional contact maintaining connections and providing support for GLSEN's network of more than 48 chapters across the country; receive monthly community mobilization training; grow their skills through working directly with Chapters and providing recommendations that affect LGBTQ+ students in their regions.