Through the support of a Fulbright-Nehru Senior Research Scholarship in 2012, Assistant Professor of Photography Christine Rogers traveled to India for the first time and began a body of work called The Switzerland of India and an artist residency over a period of nine months. She recieved a second Fulbright-Nehru Senior Research Scholarship to India in 2018.
On her first trip, Rogers focused on ideas of imagined landscapes, mental projections upon landscape photographs, the middle class domestic tourist industry of India, the history and politics of representational landscapes in India, love, honeymooners, snow, cold weather and more.
After nine months in India, Rogers knew she would be back as she had grown to love India immensely. "There is never a dull moment in India: the kindness of the people, the beauty, the energy, the complexity. The contemporary art in India continues to amaze me, as well as the layers of history that are always present," she said.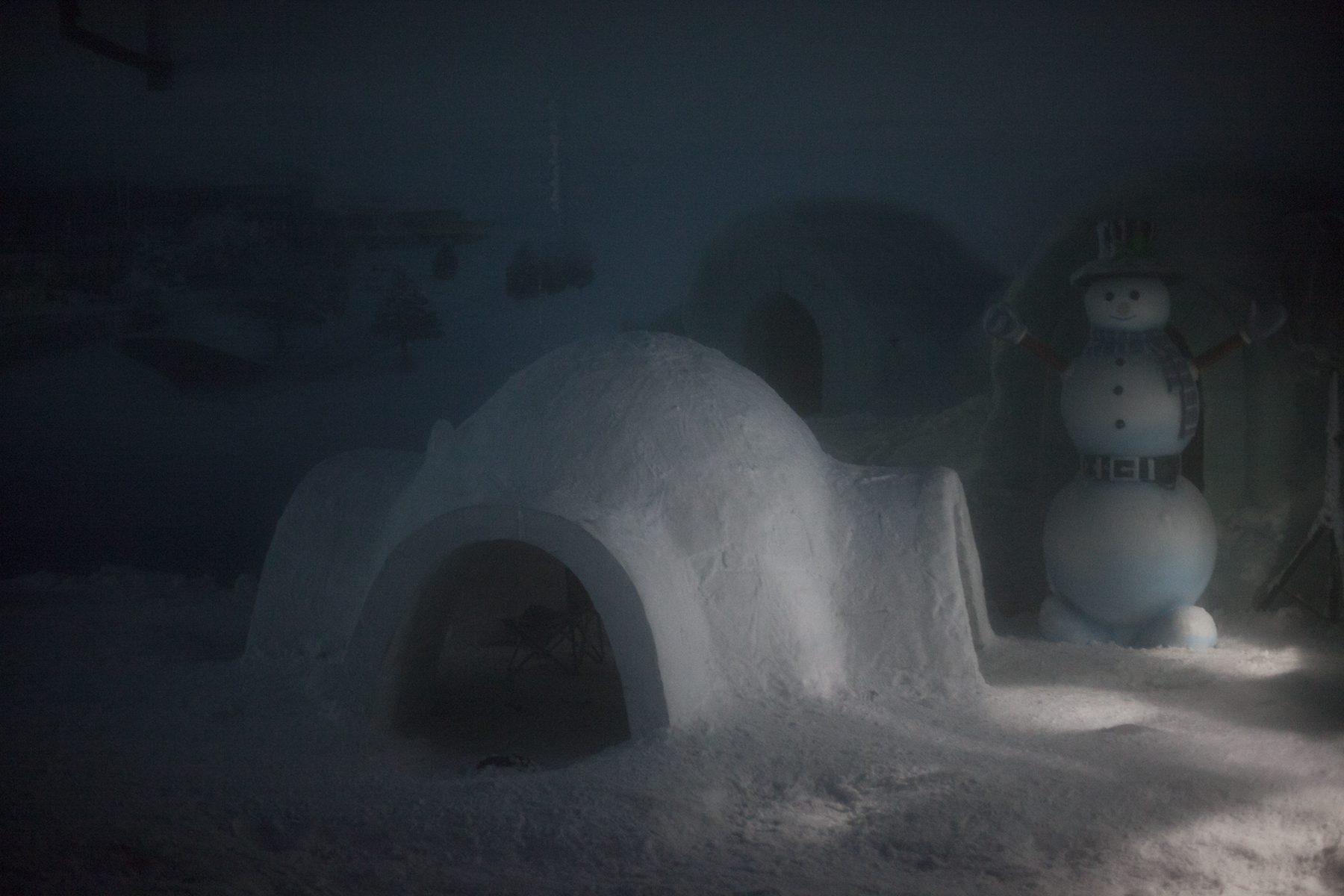 For her most recent project called "This Strange Eventful History," Rogers researched for and developed a new body of work about the Indo-American Ice trade of the 1830s and contemporary snow theme parks in India in the context of a warming planet. Rogers worked with historians, artists, descendants of Indian trading families, port security officers and ice delivery men to revisit this somewhat forgotten thread of history as a way of building this body of work.
In nearly every large city she visited, there seemed to be a snow theme park she could photograph. To Rogers, this work is about remembering and forgetting, the common ground of photography and ice, and the ways in which people know each other and are connected through something as unlikely as ice.
During her most recent trip in 2018, Rogers was able to give a talk at the American Centre in Kolkata (a wing of the Consulate General in Kolkata), a talk at the Gallery and Artist Residency 1Shanthiroad Gallery in Bangalore and at the Jadunath Bhavan Museum and Resource Centre in Kolkata. She also had a solo exhibition of this new body of work at the Jadunath Bhavan Museum and Resource Centre.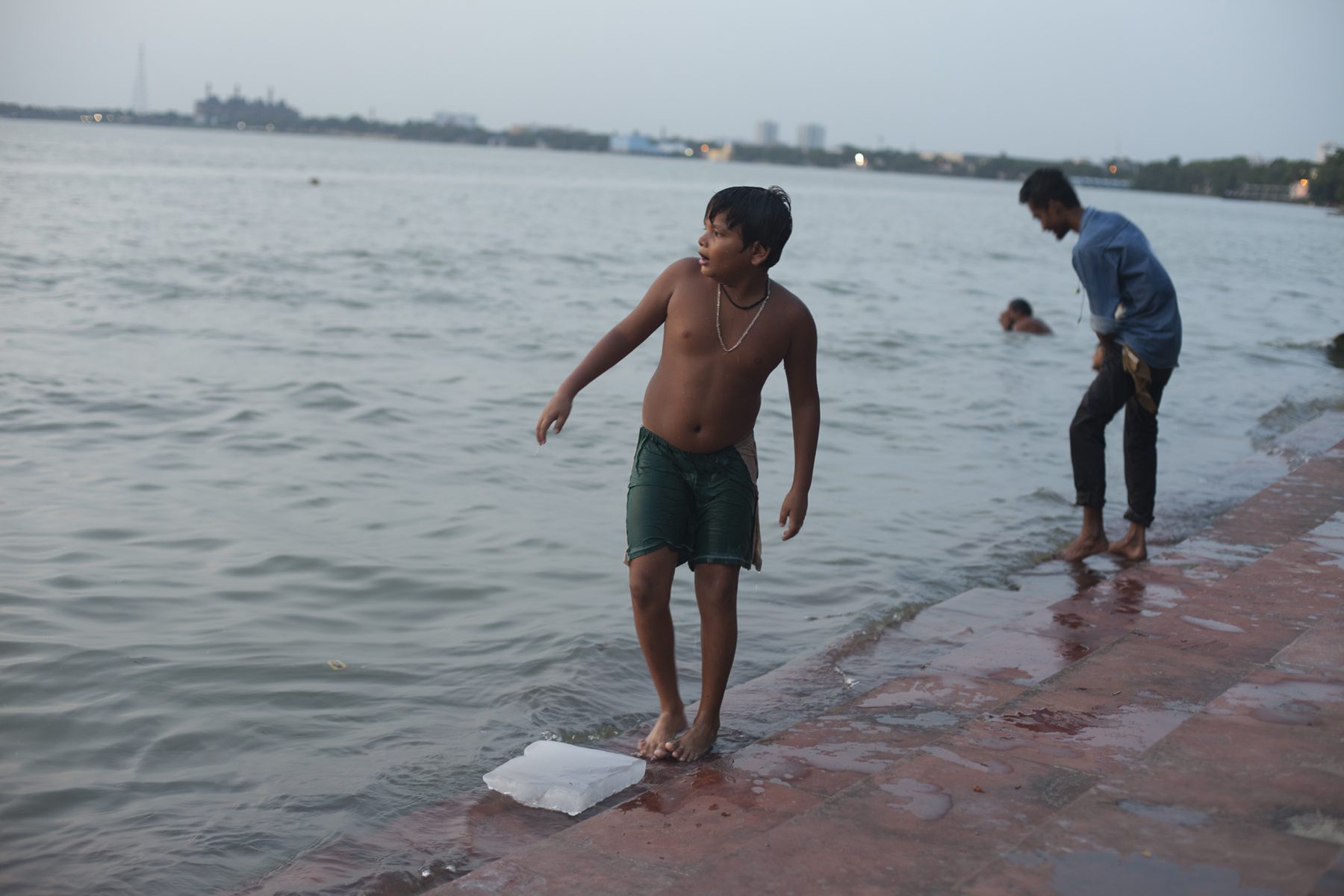 Rogers said she has been fortunate in her career to not only visit India multiple times and create art there, but to be able to share her love of the country with her students. Rogers and Theology Professor Dr. Beth Ritter-Conn have co-led a maymester to India every year since 2017. An additional course in intercultural communication will be offered, as Communications Department Chai Dr. Nathan Webb will be joining the trip. "Being able to take students to India has been a true joy and adventure, and it is always wonderful to see students fall in love with India, too," Rogers shared.
To students considering the study abroad opportunity to India in May, Rogers encouraged, "Take the leap! India is an amazing place, and to be able to travel there on a maymester is a great way to really get to know the country and learn a lot. It's such a complex and multifaceted country that having the support of the maymester, a group of new friends and the wonderful classes that are offered will enrich and enliven your experience. Once you're in India, have an open mind, no expectations for what any given day may bring, be open to a change of plans, a sense of adventure and a sense of humor. Go see a Bollywood movie, have a cup of South Indian filter coffee, go for a long walk in an urban green space, breathe, look around. The rest will follow!"