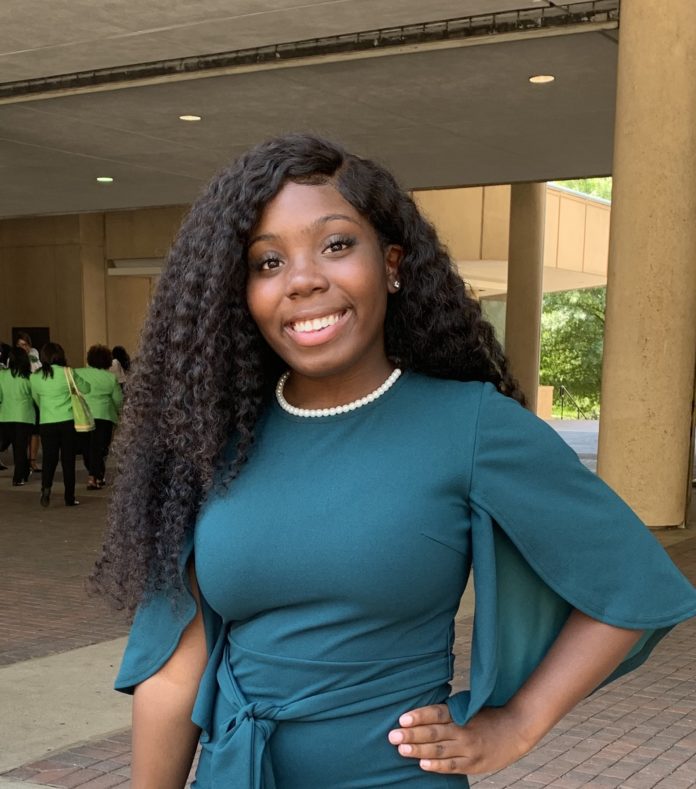 Senior public health major Akia Thompson is a recipient of BlueCross BlueShield's 2020 Power of We Scholarship. The scholarship is funded by BlueCross BlueShield of Tennessee Foundation and grants $10,000 to its recipients each year. 
The organization awards minority students pursuing degrees in health care in order to "reduce health care disparities by improving workforce diversity." This year, the organization decided to double the number of recipients from 3 to 6, Thompson being one of them.
Thompson first developed her goals for post-graduation through an internship at Meharry Medical College in Nashville. "Shadowing health professionals in multiple roles was so educational, and now I'm pursuing a career as a family nurse practitioner," she said. "I like that I'll get to spend time with patients, get to know them and deliver hands-on, holistic care."
As she continues to pursue her career, Thompson also is actively involved around Belmont's campus. She holds a leadership position in her sorority to promote women's health and wellness where she is in the midst of launching a fundraiser for women, children and health care workers. Thompson additionally leads dance and Zumba classes in order to promote a healthy lifestyle. 
The BlueCross Power of We Scholarship is Thompson's first step towards her dream of opening her own clinic in an underserved area. "I want to be an agent of change," she said, adding that she knows the Belmont public health program will challenge her to become a better nurse to reach this goal. 
Due to CDC guidelines, the annual event to celebrate the scholarship recipients was canceled, but in addition to her scholarship, Thompson received a gift package for the school year including a MacBook, Airpods and a Fitbit. Read the full article on BlueCross BlueShield's website.