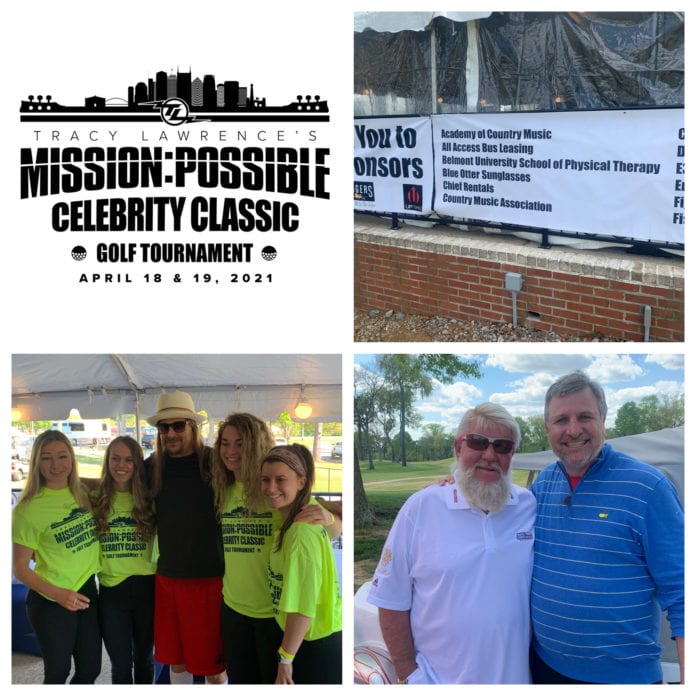 On April 19, students from Belmont's School of Physical Therapy volunteered for the First Annual Tracy Lawrence Mission Possible Celebrity Golf Shootout to benefit the Nashville Rescue Mission. Students along with their faculty advisor Dr. Mike Voight arrived early in the morning to help set up the guest registration area and prepared the on-course refreshment stations. Shortly thereafter, 30 teams of golfers along with more than 40 celebrities from stage and screen began arriving for a day of golf and fellowship. 
During the event, many of the students served as marshals / witnesses for various on-course challenges that included cars/trucks for a hole-in-one as well as a final shootout for $150,000 in cash. The day finished up with an informal acoustic concert given by the various musical celebrities who had participated during the day. 
At the end of the day, the real winner of the day was the Nashville Rescue Mission as more than $225,0000 was raised to help feed the homeless. Tracey Lawrence, Kid Rock and PGA tour player John Daly all publicly praised the students and personally thanked them for their help in making this event a success and have already begun planning for a bigger and better event next year.