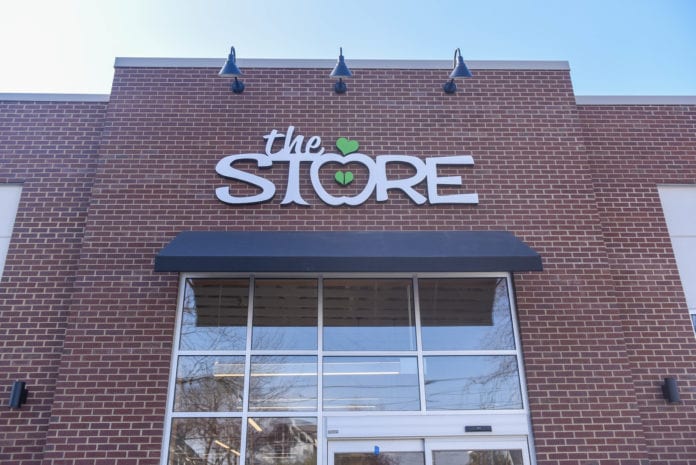 Due to the work of many dedicated volunteers, staff, partners and donors, The Store on Belmont's campus opened earlier than anticipated. The nonprofit, started by Belmont alumnus Brad Paisley and his wife Kimberly Williams Paisley, is now able to serve the needs of the Nashville community beyond the initial scope of its original mission, providing aid to elderly clients impacted by the coronavirus outbreak.
The Store, a free-referral based grocery store, intends to serve as another resource to help families and individuals going through a hard time but working toward self-sufficiency. Located next to the Belmont's Ministry Center, the University partners with The Store for Legal Aid Clinics at the center and plans to also offer healthcare services. Both groups will work closely together to serve the broader community in a range of ways (once social distancing protocols are lifted).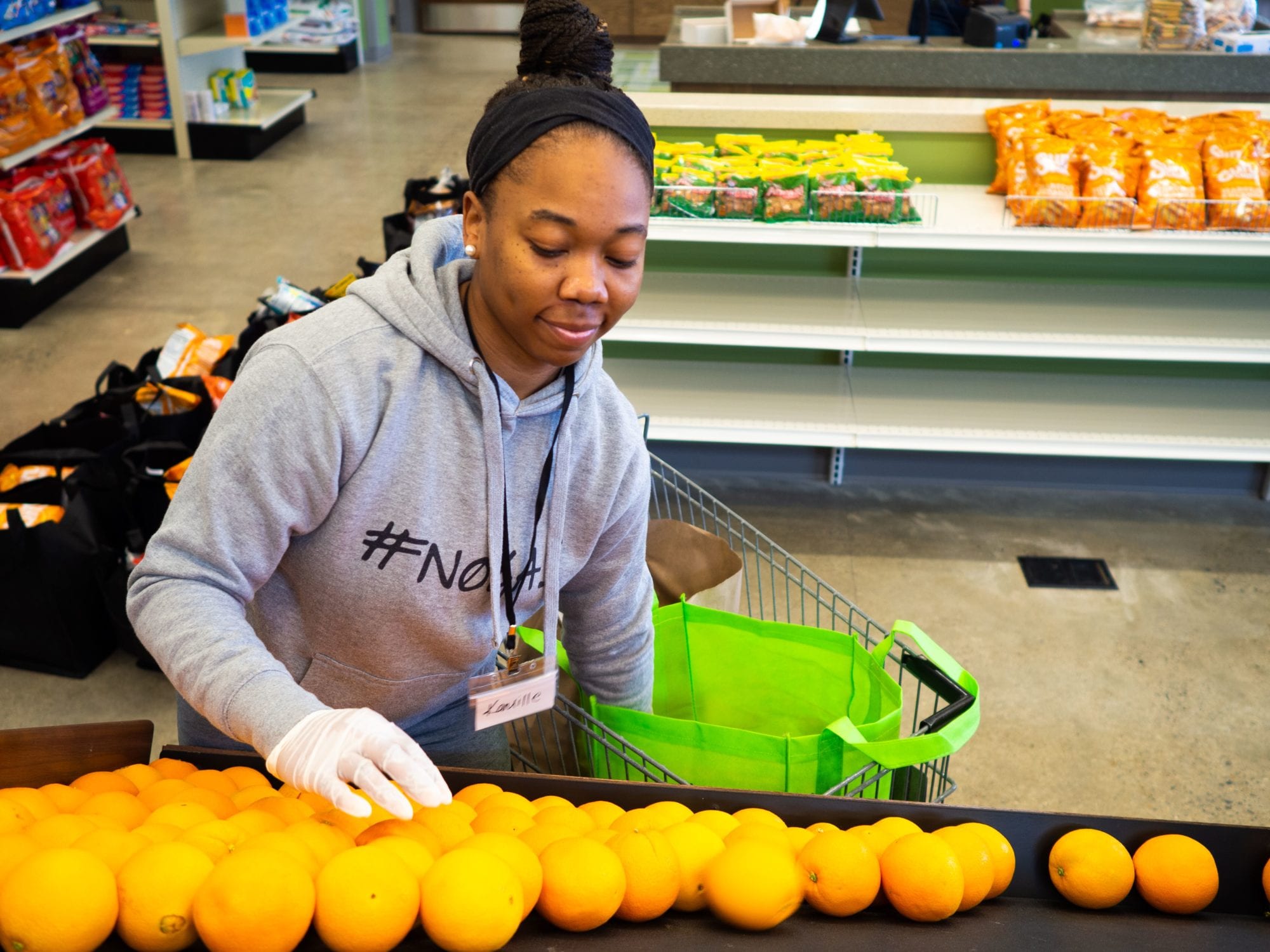 In conjunction with The Store's referral partners, The Store is currently mobilizing delivery of a week's worth of groceries on Wednesdays and Thursdays to elderly residents in the Edgehill and Berry Hill communities, who were advised to not go out shopping in the midst of growing concerns of spreading COVID-19.
Brad and Kimberly took to their Instagram accounts this week to announce the news. "In light of changing times, we are doing things a little differently," said Brad. "I can't think of a better time for this to be open and serving our community. If you know somebody that should be on this list, please email us at info@thestore.org to make sure we get them the food that they need right now."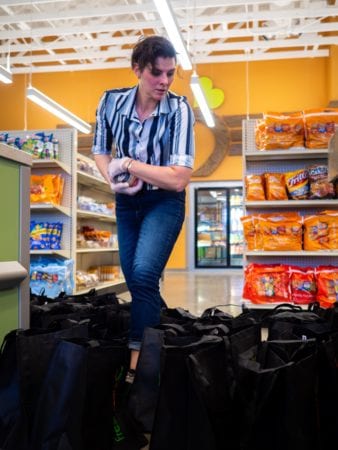 Executive Director of the Store Courtney Vrablik said the store received a generous amount of support to make this possible. "We are really grateful for the Belmont students who volunteered at The Store—many of whom are receiving no credit for their time currently," she explained. "It's this heart for service that keeps us excited to continue working with the student body moving forward and as they return to campus life."
As of Thursday night, The Store will be doing elderly delivery/curbside pickup only for the time being for everyone's safety, and the only volunteers who will utilized are are delivery drivers. The Store is continuing to look for personal care items, such as hand soap, tissues, toilet paper and paper towels. Diapers, baby wipes and feminine care needs are especially coveted right now.
If you or someone you know needs help, or if you'd like to volunteer your services or resources, please visit Thestore.org or contact info@thestore.org.