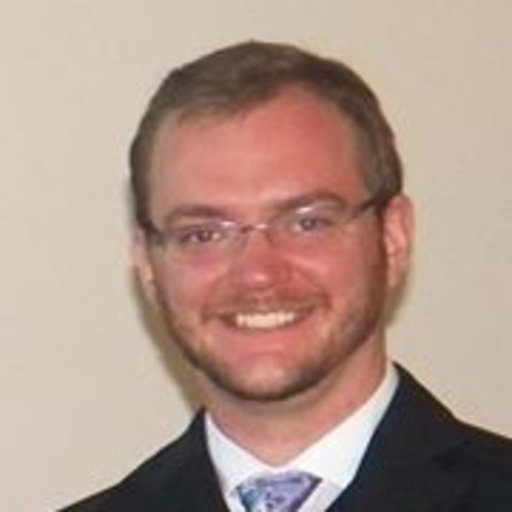 Belmont Doctorate of Occupational Therapy (OT) alumnus Joe Straatmann (2017) is published in the fall 2020 edition of the International Journal of Telerehabilitation. The study, "Functional Mobility Outcomes in Telehealth and In-Person Assessments for Wheeled Mobility Devices," found telehealth to be an appropriate care and delivery source for patients with mobility needs, traveling from rural communities to city clinics. The research was conducted in the Pittsburgh, Pennsylvania area.
"As occupational therapists, we look for ways we can best serve the people and communities we live and work in, better addressing healthcare disparities," said Dr. Straatmann. "This study was promising because it provided us with a safe way to see patients from afar while also meeting their needs and expectations."
In partnership with Mitchell Bell, Dr. Richard M. Schein, Dr. Brad E. Dicianno and Dr. Mark R. Schmeler, the driving forces behind the study, Dr. Straatmann discovered veterans who utilized telehealth in lieu of clinics experienced reduced caregiver, financial and travel burdens.
"This study contributed to the future of telehealth," said Dr. Straatmann, "and it is our hope others can take what we learned and find ways to use the lessons in everyday life."
Dr. Straatmann moved from Music City to the Steel City after graduation to work at the University of Pittsburgh Medical Center, where he is an occupational therapist and assistive technology professional. He also serves as an adjunct clinical instructor in the School of Health and Rehabilitation Sciences. He credits Belmont for playing a role in his success.
"OT is wide-ranging with expertise—everybody takes a unique spin on it as a practitioner. Belmont's program taught me about the fundamentals of OT but pushed me to embrace my interests in OT," said Dr. Straatmann. "Dr. Teresa Plummer was instrumental in encouraging me to follow my passion for assistive technology and take steps to create my own identity. Then, the opportunities presented themselves."
Learn more about the study Dr. Straatmann co-authored here.