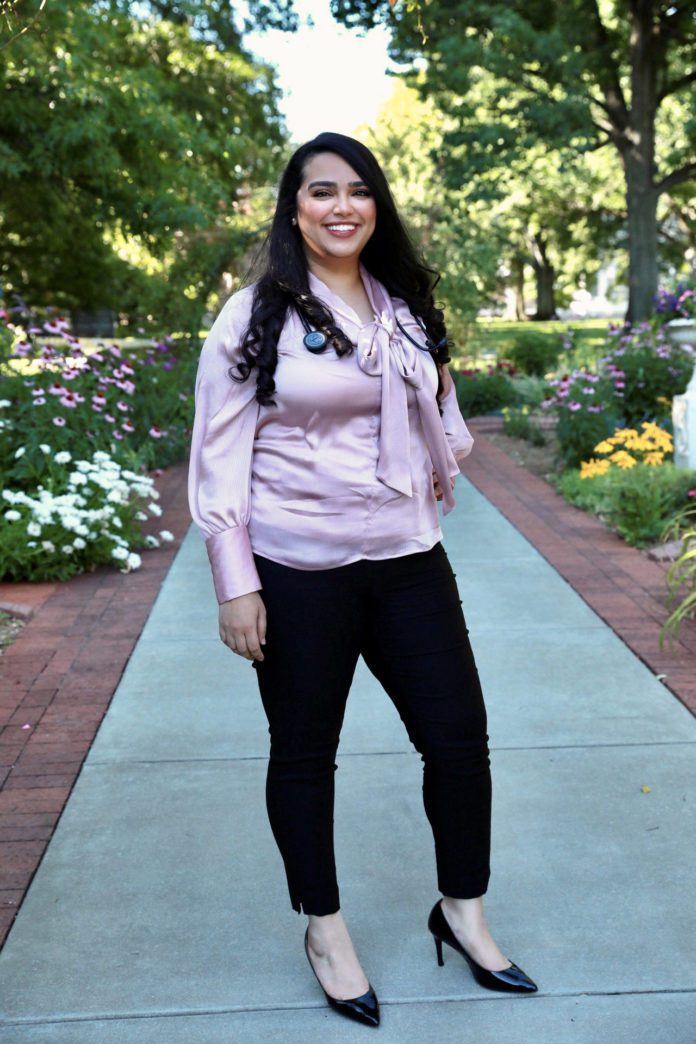 Senior nursing major Veronica Bernaba was recently selected as one of six 2021 recipients of the BlueCross Power of We Scholarship. The scholarship, funded by the BlueCross BlueShield of Tennessee Foundation, awards $10,000 to outstanding minority students pursuing careers in the health care field with a goal of helping to reduce health disparities by improving diversity in the state's health care workforce and combating systemic racism and injustice.
Bernaba has been on a clear path to health care, but there have been obstacles. This scholarship will allow her to reach her goals without worrying about financial support. "I understand what it's like to be affected by health disparities and what it's like to feel underrepresented and not have anyone advocate for you," Bernaba said in a video in BlueCross's announcement. "I want to be that type of nurse that evokes change in her community."
To do that, Bernaba said you have to understand your patients' lives in order to treat their bodies holistically.  
"In nursing school, we're learning that some blood pressure medications won't work for certain ethnicities," Bernaba said. "Yet often, providers are unaware of a patient's ethnic background — how they eat, how they live. They don't understand that a patient can't take their medication properly because the directions on the label are in English and they only speak Spanish. But understanding is important. We have to remember, every day, that the person we're taking care of is a human being, not a diagnosis or disease."
This scholarship will allow Bernaba to continue volunteering at a local non-profit clinic focused on serving immigrants, refugees and low-income populations, a place close to her heart as her family immigrated to Nashville from Egypt when she was just a few months old.
In addition to her scholarship, Bernaba received a gift package for the coming school year which included a MacBook computer. Read more on BlueCross BlueShield's website.